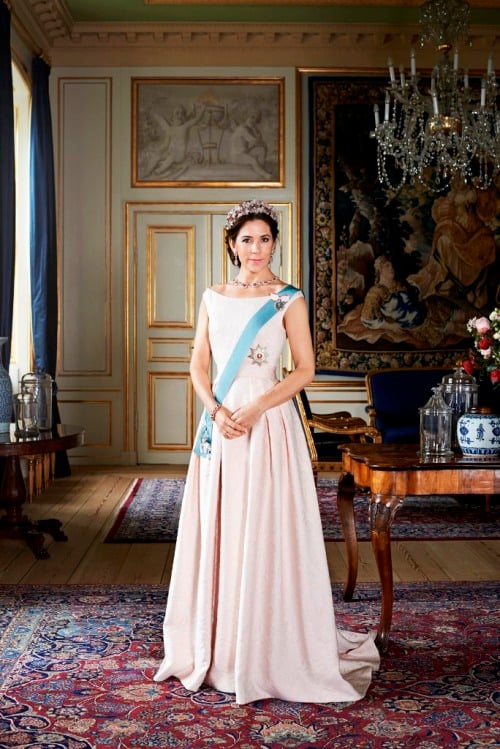 Princess Mary is an outfit repeater.
That royal who became a princess by meeting a prince in a Sydney bar has decided to start giving back to her home country after ditching us for the lush Danish lifestyle.
Crown Princess Mary of Denmark had her official portrait taken for 2015 and she thought it would be a good idea to promote an Australian designer. She was correct. And look, we don't want to overstate this or anything, but she looks like a saucy angel goddess straight from the heavens above.
Mary (Can we call you that?) wore a light pink Carla Zampatti dress with a sparkly tiara (because she's a princess) and a blue sash, which obviously means she's confused that she's a real princess and not just a pageant Queen.