Just days before Australia's own horse race that stops the nation, the Melbourne Cup, the Crown Princess of Denmark and her young children witnessed a horrifying accident at Denmark's yearly Hubertus Hunt event.
Princess Mary and her four children – 12-year-old Christian, 10-year-old Isabella and twins Vincent and Josephine, 6, – watched as one rider fell from his horse during the event and had to be rushed away in an ambulance.
The terrifying incident was caught on camera – and so were the reactions of the royal family, who were waving and smiling to the crowd just moments before.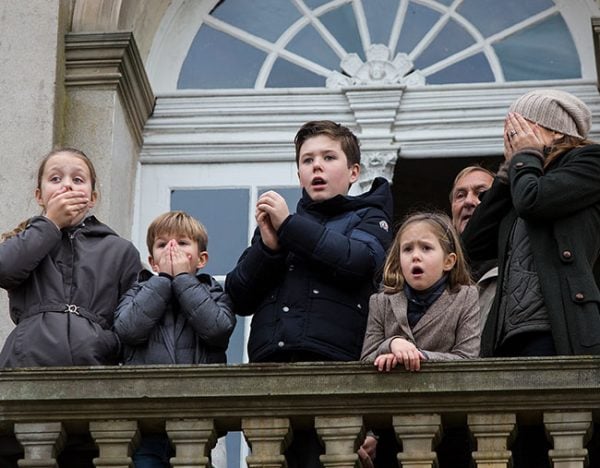 The 45-year-old Princess covered her eyes, as her children stood open-mouthed and wide eyed as they watched paramedics rush to help the man.
LISTEN: Got a complaint about the Melbourne cup? Call Mamamia Out Loud's hotline...
The event - the official last hunt of the year - is heralded as the "picnic of the year" and takes place the first Sunday in November just north of Copenhagen.
During the event, riders and their horses charge at full gallop towards jumps and obstacles as they race.
The event has run since 1905 and more than 160 riders participate each year.
It's believed the rider was injured after he fell from his horse as the race was finishing. He was stretchered into an ambulance and received further treatment at a nearby hospital for further treatment.
Princes Mary's husband, Crown Prince Frederick, was unable to attend the annual tradition due to a pre-arranged meeting in Switzerland.