Just days before Australia's own horse race that stops the nation, the Melbourne Cup, the Crown Princess of Denmark and her young children witnessed a horrifying accident at Denmark's yearly Hubertus Hunt event.
Princess Mary and her four children – 12-year-old Christian, 10-year-old Isabella and twins Vincent and Josephine, 6, – watched as one rider fell from his horse during the event and had to be rushed away in an ambulance.
The terrifying incident was caught on camera – and so were the reactions of the royal family, who were waving and smiling to the crowd just moments before.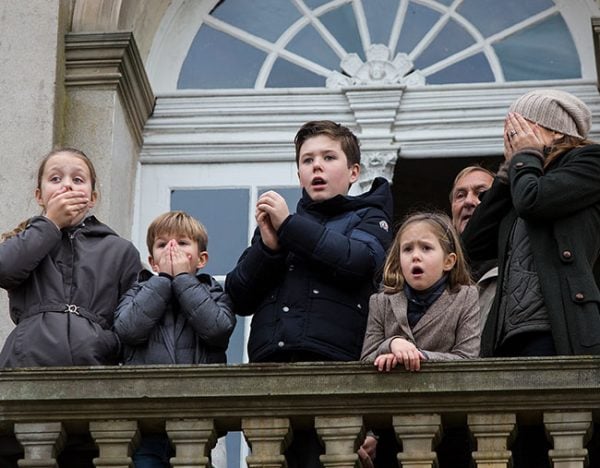 The 45-year-old Princess covered her eyes, as her children stood open-mouthed and wide eyed as they watched paramedics rush to help the man.
LISTEN: Got a complaint about the Melbourne cup? Call Mamamia Out Loud's hotline...