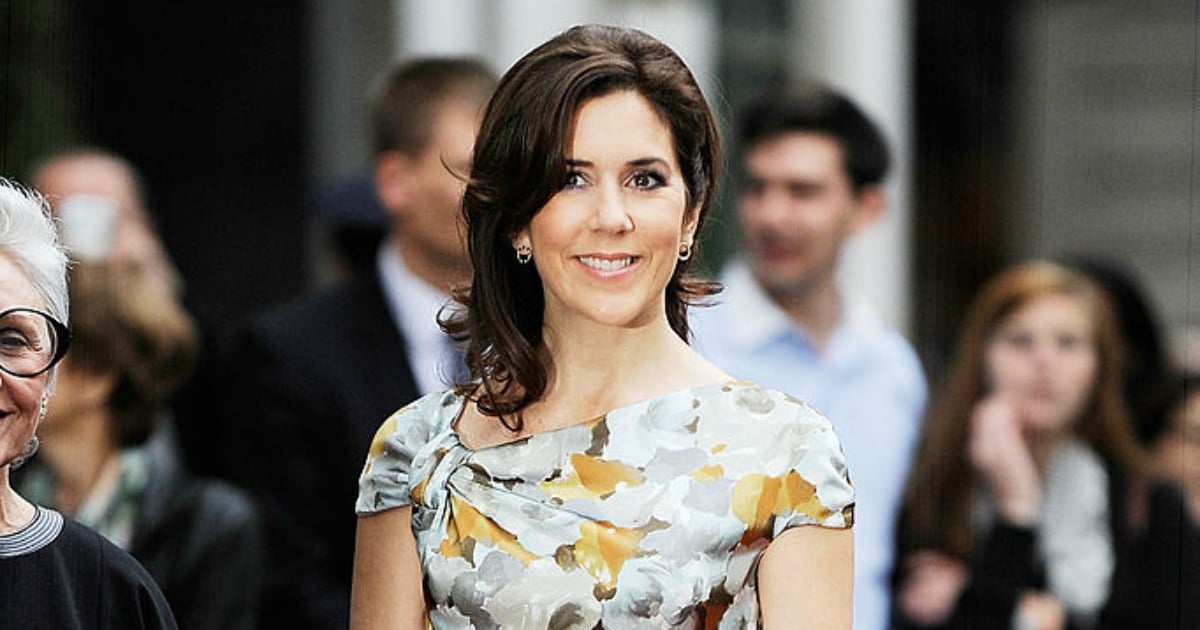 Princess Mary of Denmark has graced the cover of this month's Vogue Australia, and boy, does she look incredible. Arm-in-arm with Prince Frederik, the Australian native (yep, we'll always claim her) wears a simple black gown. Oh, and a tiara – she is a princess, after all.
As she's quick to point out, though, it's a role that carries weighty responsibilities.
Speaking to Vogue's Editor-in-Chief, Princess Mary discusses being a role model for a generation of young women.
"I always find it difficult to speak of myself as a role model, you know, because I think it is other people and their impression of you that makes a role model... it's not something I consciously think about," she said.