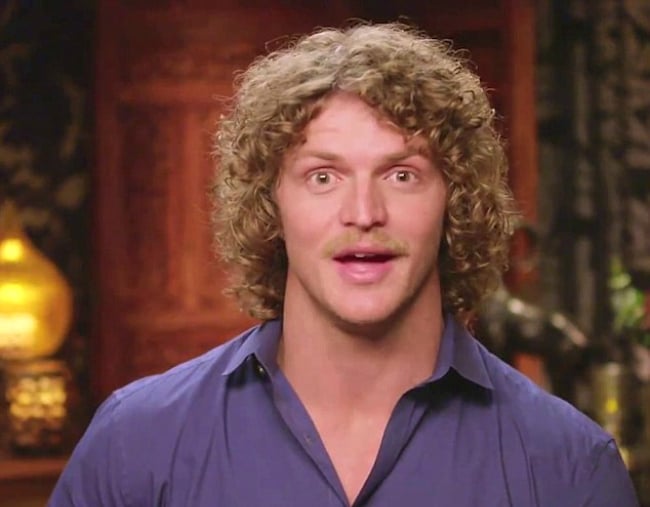 1. The 'inappropriate' Instagram comment that's being used as proof Nick Cummins is still single.
Oh dear.
We're only one single date into 2018's season of The Bachelor and already there are whispers Nick 'Honey Badger' Cummins didn't even find love on the show.
To add a can full of petrol onto those whispers, an inappropriate Instagram comment has surfaced which sort or but not really confirms the rumours.
As pointed out by radio presenters from Hit105's Stav Abby & Matt, a woman commented on one of Honey Badger's Instagram posts this week, writing 'I want to be on top of you'.
Now, this is where things get really damning, because Honey Badger replied… 'haha'.
At first, this might seem like a harmless interaction (which it probably is), but radio host Matty Acton backed his conspiracy theory up with solid research – apparently, this was the only reply Nick posted to the 170 comments on the photo.
Whether it's true or not, we'll just be over here with our fingers in our ears, protecting our naive ideals of what The Bachelor stands for.
Finding true, lasting love, of course.
For the latest Bachelor gossip, get Bach Chat in your ears below…
2. The 'addiction' Waleed Aly had as a child, that caused him to "duck off at 3 in the morning".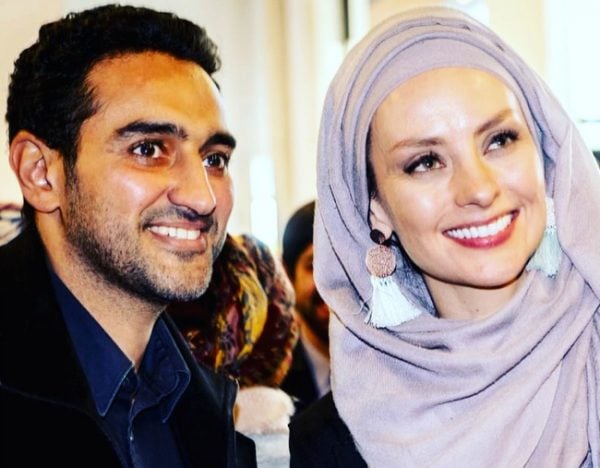 Walled Aly had an addiction to a substance as a teenager that... many of us can relate to.
"As a kid, I was massively into Mario Kart, I don't think you all know this but I was one of the best Mario Kart players in the world," Aly said on The Project.
"I used to duck off to 7-Eleven at like three in the morning and go get [energy drinks with twice the caffeine]," he added.
The 40-year-old father of two explained that he would need an extra kick of caffeine before he began his second session of gaming during the night.
Aly and his wife Susan Carland are parents to 13-year-old daughter Aisha, and nine-year-old son Zayd, but it's not confirmed whether he has passed on his gaming habits.
3. Why the cost of Princess Eugenie's wedding reportedly just doubled.
For many couples, the security budget for a wedding is small and insignificant, with most neglecting the cost completely.
But for Princess Eugenie, the security cost for her upcoming wedding is reportedly $3.5 million. Yes you read that correctly.
According to The Sun, there will now be a ring of steel surrounding St George's chapel during the October wedding of Eugenie and her fiance Jack Brooksbank.
In addition to this, there will be a drone ban, and swarms of police officers.
Previously, royal experts had estimated the cost to be around $650,000 and $1.3 million.
Despite the doubling of the budget, the cost remains minuscule compared to the $46 million price tag of Prince Harry and Meghan Markle's wedding earlier this year.
4. The incredibly awkward moment we all missed from the VMAs.
Millie Bobby Brown is a BIG Cardi B fan – so it's no wonder she got a little over-excited when she got to meet the rapper at the MTV Video Music Awards today.
Presenting the award for Best New Artist, the 14-year-old Stranger Things actress was lucky enough to present the award to Cardi.
But as fans have pointed out, their first interaction was incredibly awkward.
When Cardi B walked over to accept the award, Millie went in for two kisses on the cheek. But while going in for the second check, Cardi awkwardly pulled away. Eek.
AHAHA MILLIE WENT IN FOR ANOTHER AIR KISS AND CARDI JUST DOGED HER

— saisa???? (@justglowgrande) August 21, 2018
To make matters even worse, fans also believe Millie was "fake smiling" after Cardi handed her back the "heavy" award.
Me watching cardi ignore millie & hold her award through her speech. Millie had to keep fake smiling #VMAs⁠ ⁠ pic.twitter.com/nxynSMIvWE

— ???? (@kawsarinati) August 21, 2018
So. Damn. Awkward.
5. Every single outfit from the 2018 MTV Video Music Awards red carpet.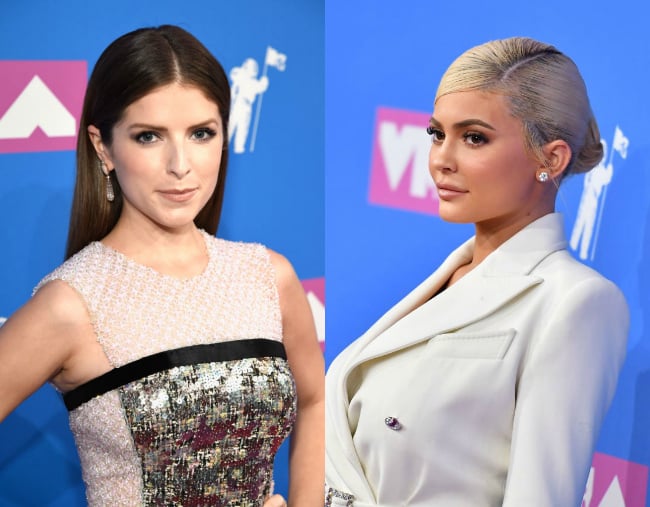 Today was a very big day.
No, not because Australia almost got a new Prime Minister (but didn't), but because the 2018 MTV VMAs happened.
Known as the edgiest of all red carpet events, the MTV Video Music Awards always delivers exciting, skin baring and WTF fashion moments.
This year was no different - think a Madonna latex Cat Woman leotard, a white flared pant suit and every style of naked dress known to man.
To scroll through all the VMAs outfits, click here for out 2018 MTV VMAs red carpet gallery.
Here's a recap of the best moments from the VMAs too.