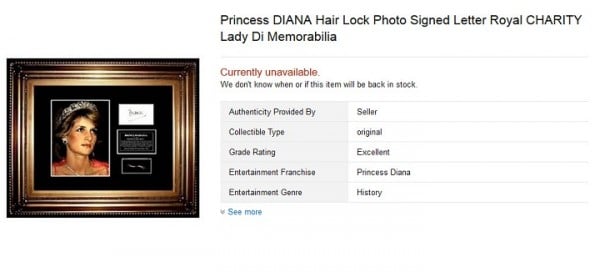 A lock of the late Princess Diana's hair has been put up for sale on Amazon. It was being advertised as part of a memorabilia frame which also contained a photograph and facsimile signature.
The Daily Mail reports it was on sale for $1200 (approximately £800), however the listing is now marked as 'currently unavailable'.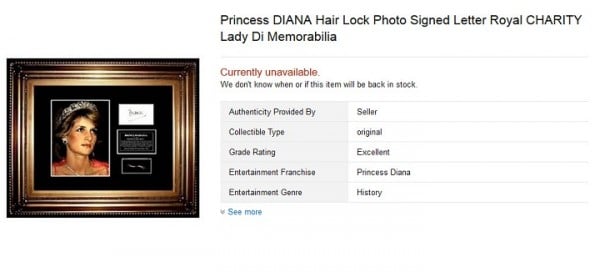 Prior to this the memorabilia set appeared on eBay but the listing expired with the item being unsold. At the time it was being advertised for  $349.99 (approximately £230).