It was Autumn 1993 when Rosa Monckton told Princess Diana she was pregnant.
The former head of luxury jewellery company Tiffany & Co. and the Princess of Wales were best friends, confidantes.
Diana had separated from Charles, the Prince of Wales, the year before in 1992. She was in her early 30s, "more famous than ever, and trying to find her place in the world," Channel 7's Sunday Night heard this evening.
The news of her close friend's pregnancy was welcome and happy. It was meant to be Monckton's second child with journalist Dominic Lawson.
But the following Spring, Monckton, 40, had a stillbirth. Princess Diana was the friend she turned to.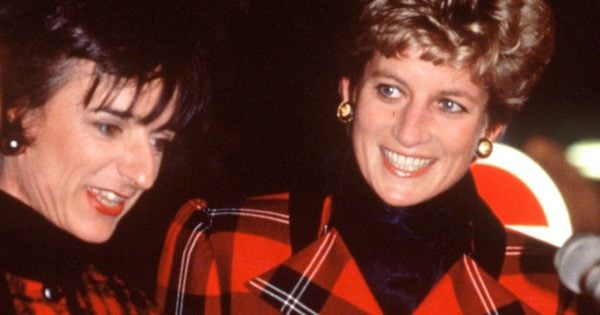 "Was it she who suggested burying your baby at Kensington Palace?" Sunday Night's Melissa Doyle asked Monckton.
"Yes, yes it was," Monckton replied. "It was an extraordinary thing to do."
Kensington Palace has been the residence of the British Royal Family since the 17th Century, and lies within Kensington Gardens. Burying a stillborn baby in the grounds was unheard of. Impossible.
"I asked her, 'What are we going to tell the police?' 'How are we going to get through security?'" Diana's butler Paul Burrell told the Channel Seven program.
"She said, 'I'm going to tell the chief inspector that we're going to bury a pet in the garden. Only you, I and Rosa will know it's a baby'."