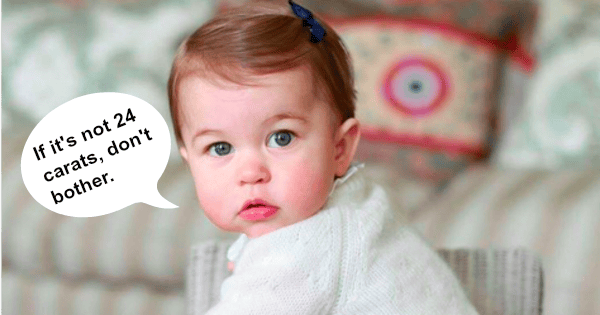 If like many others around the world you found yourself thinking how nice it would be to send Princess Charlotte a first birthday present, you'd better plan on getting inventive.
According to the official gift registry released by Kensington Palace over the weekend, no one else got the memo that Wills and Kate were keen to keep the momentous event low-key.
Having sent the world into a frenzy of cooing and cluckiness earlier today, the royal family have said that they plan to celebrate 365 days of Princess Charlotte at a modest event with their immediate family around.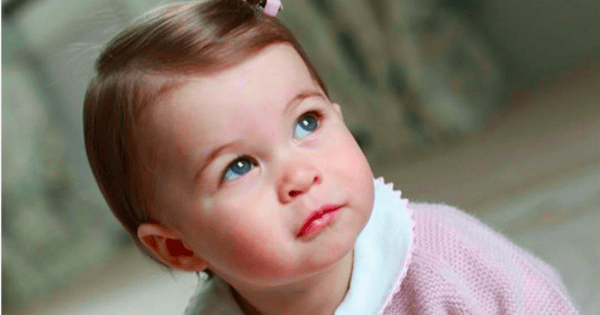 The baby who dreams of a mansion in Malibu will surely one day receive it. Source: Kensington Palace.
But the "real" royal parents - who like to prove their realness through unpedicured toes, high street fashion and DIY photo shoots - truly underestimated the cardinal rule of first birthdays. And that is just how much everyone else cares about them.
While most of us are stuck fending off over eager grandparents, Wills and Kate face an entire world of well wishers and many reigning bodies.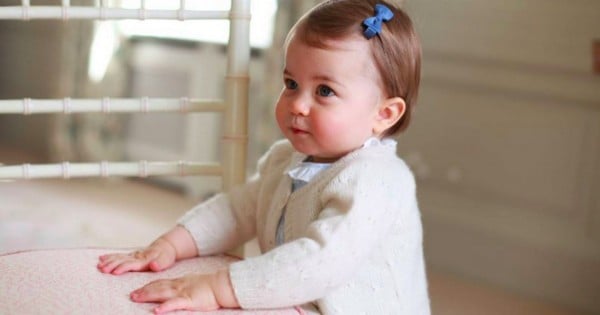 "Does everyone have my size chart, mum?" Source: Kensington Palace. 
According to the list, gifts ranged from the more bizarre (a goat from the Bhutanese government is very kind, but hardly infant friendly) to the highly age appropriate and sure to impress (toys from US President Barack Obama and New Zealand Prime Minister John Key) and those sure to impress (a donation of $100,000 to a charity of choice from Canadian Prime Minister and global dream boat Justin Trudeau).
Then there was the downright jaw droppers, like the diamond, ruby and sapphire encrusted white gold rattle gifted to Charlotte by the Natural Sapphire Company. For those wondering, the rattle retails at a cool $57,500 a pop.
And as a 27-year-old struggling to pay rent each month, that sentence hurt to write as much as you'd imagine it did.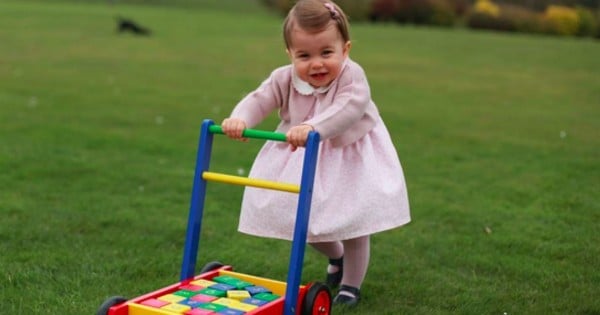 "Next year, I want a Mercedes." Source: Kensington Palace.
The royal tot was also gifted silk figurines from Chinese President Xi Jinping, a silver rattle from Mexico's President Enrique Peña Nieto (you snoozed and lost this time, pal), and a donation of $9,900 to a remote pygmy possum sanctuary by the Australian government.
No word on what everyone's favourite big brother is planning for his baby sister yet, but we're sure it's set to be show stealing.
Princess Charlotte's Christening seems like it was just yesterday...3:59]