Royal baby number three is set to arrive any day this month, but there's a reason all eyes are on Princess Charlotte in the lead up to her new sibling's arrival.
It's not because the world will be looking on to see how she reacts to the fact she is no longer the 'baby' of the family. Instead it's because the two-year-old – who turns three at the beginning of next month – will be making history the moment the Duke and Duchess expand their family to five.
For the first time in royal history, Princess Charlotte will be the first female to retain her claim to the throne, regardless of whether her new baby sibling is a boy or a girl.
Thanks to the Succession to the Crown Act of 2013, a female royal's claim to the throne is no longer overtaken by the birth of a younger brother. Prior to the law's passing, male siblings automatically preceded their older sisters when it came to the line of succession.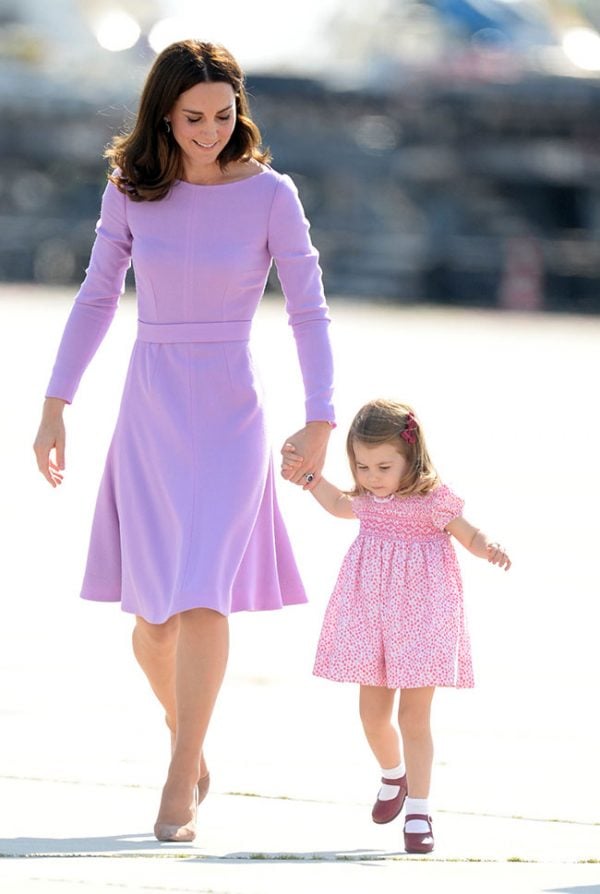 "Succession to the Crown not to depend on gender: In determining the succession to the Crown, the gender of a person born after 28 October 2011 does not give that person, or that person's descendants, precedence over any other person (whenever born)," the act reads.
So, regardless of whether mum and dad bring home a Baby Albert or Baby Alice (yes these are the two most likely names for the next royal baby...), Princess Charlotte will still remain fourth in line for the throne, after her grandfather Prince Charles, father Prince William and big brother Prince George.