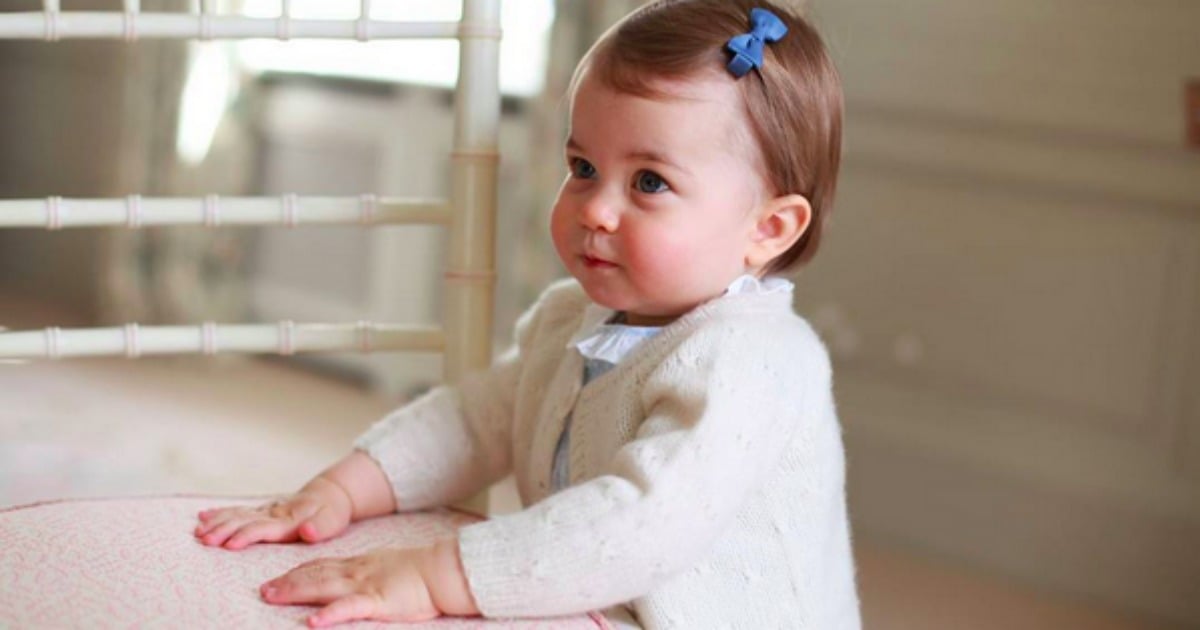 It wouldn't be an overstatement to say Princess Charlotte of Cambridge holds more fashion influence than the entire Kardashian family combined. That's quite a feat for someone who's only just turned one year old.
Whenever Kensington Palace releases images of the tiny royal, whatever she happens to be wearing becomes a top-seller almost immediately.
It's been this way since she was born exactly a year ago, when the white woollen shawl she left the hospital in was quickly snapped up by buyers all over the world. Even the 'Fuddlewuddle' plush toy dog she was pictured playing with in photos released last year sold out.
Whether she realises it or not, Charlotte has become a mini style icon — and her latest "look" is sure to continue the frenzy.
Last night, four gorgeous new photos of Princess Charlotte were released to celebrate her first birthday. Like her big bro Prince George, this little lady — who's currently fourth in line to the British throne — has cheeks for days and the dignified royal stare down to an art.
The little Princess is pictured wearing some cute floral dresses and cosy cardigans from Spanish kidswear brand m&h, which has emerged as a favourite of the Duchess of Cambridge.
This time 'round, mum has added some cute hair accessories. Charlotte's colourful bows are from another Spanish brand, Amaia Kids, and they're a steal at just £2.50 (around AU$4.80) a pop.
Side note: do you think grownups can get away with wearing them? Asking for a friend.
Charlotte's blue and pink ribbed tights are also from Amaia, retailing for £11 (AU$21). According to The Telegraph, m&h's floral dresses aren't exorbitantly expensive either, with the most pricey being £22, or $AU42.
Yep, it seems Kate loves a bargain as much as any mum. Who says you need a Royal bank balance in order to look like one?
Watch: The equally lovely photos from Prince George's last birthday. (Post continues after video.)
In almost all the photos of Princess Charlotte the public has been privy to, she's been pictured wearing almost the same thing — a floral dress and cardigan.
According to the Daily Mail, some royal bloggers have theorised that this consistency is an attempt to prevent the fashion world from focusing too much on the little lady.
Considering her mum can barely leave the house without having her sartorial choices (not to mention the state of her toenails) picked apart, that's understandable. (Post continues after gallery.)
GALLERY: The day Princess Charlotte was born.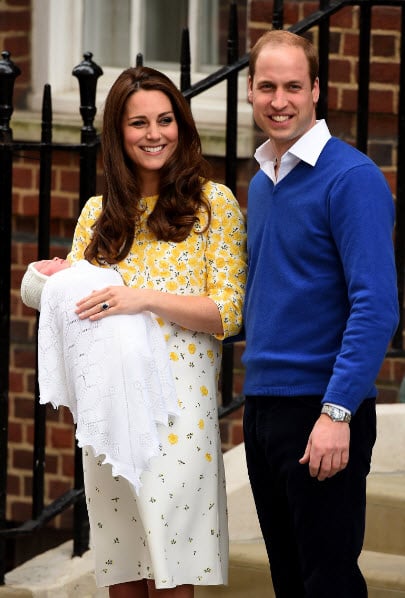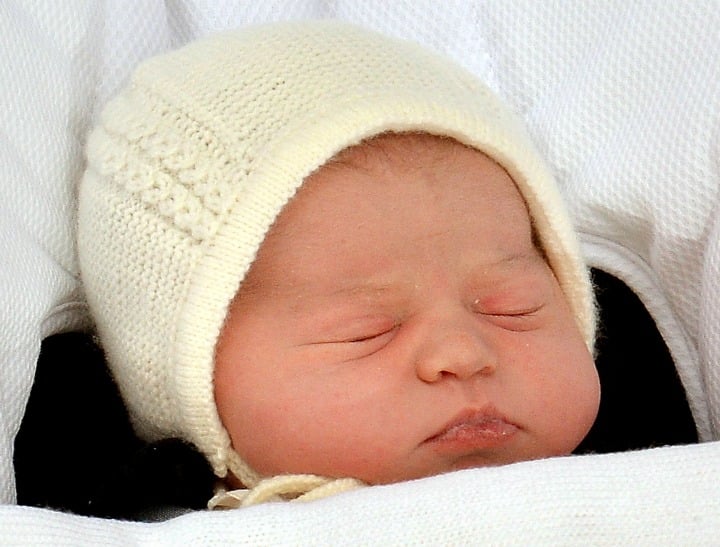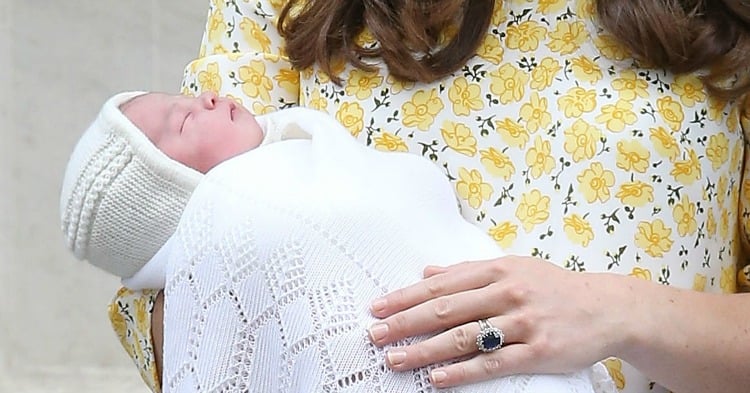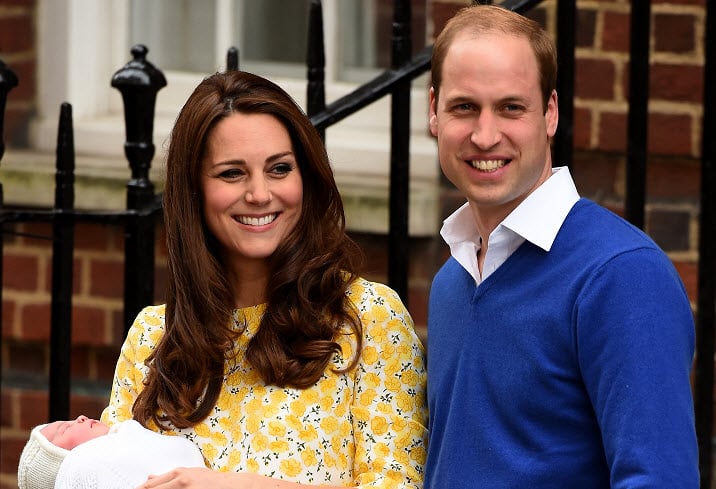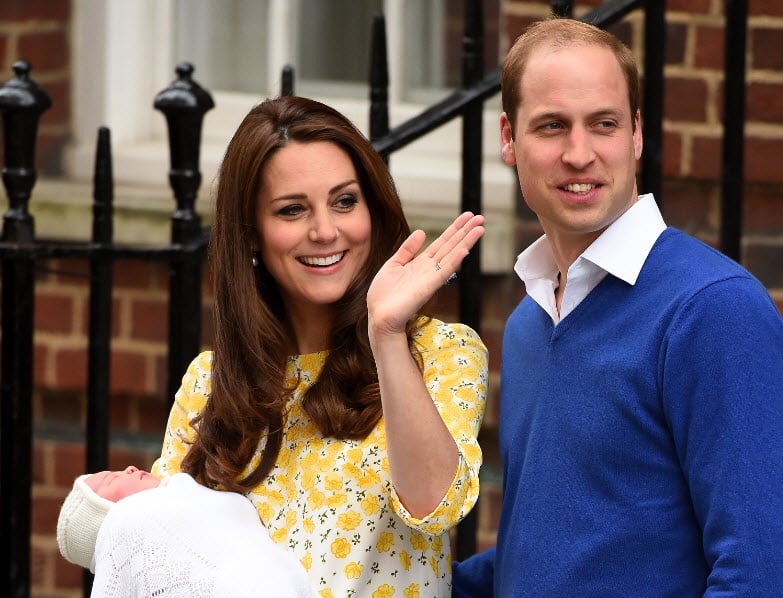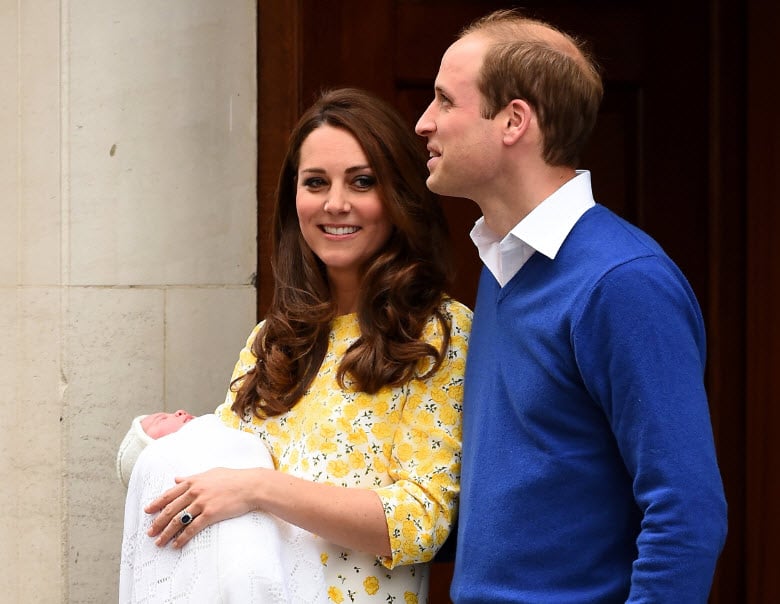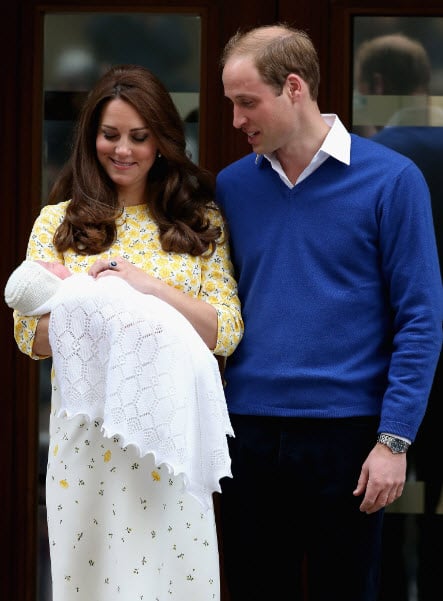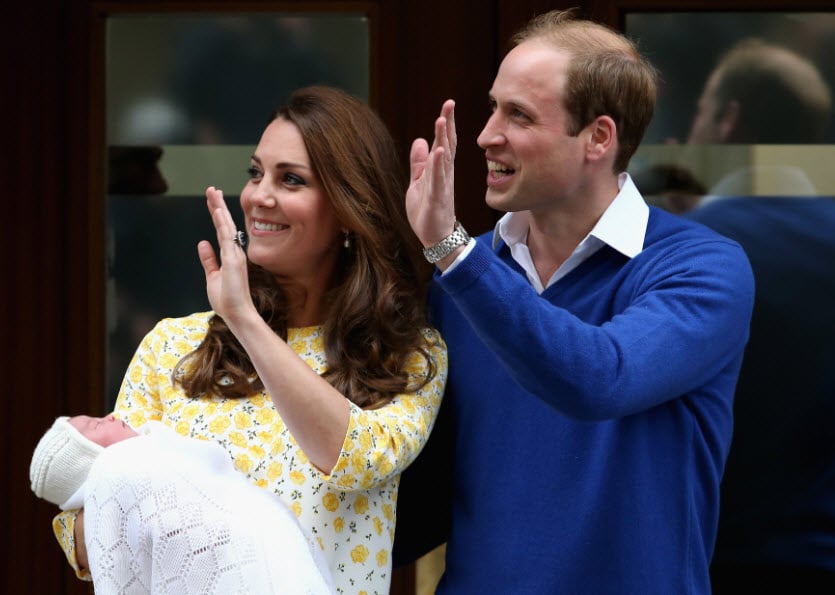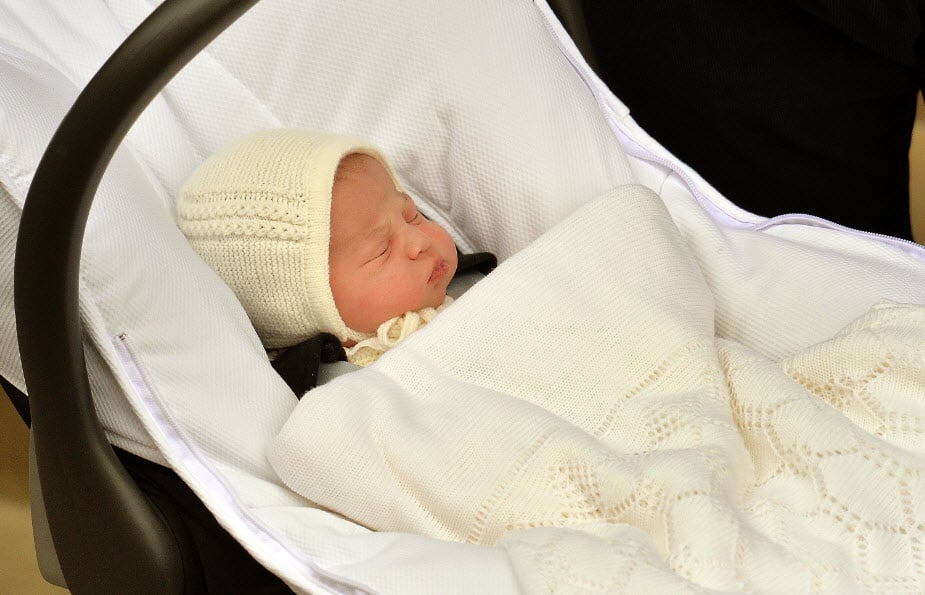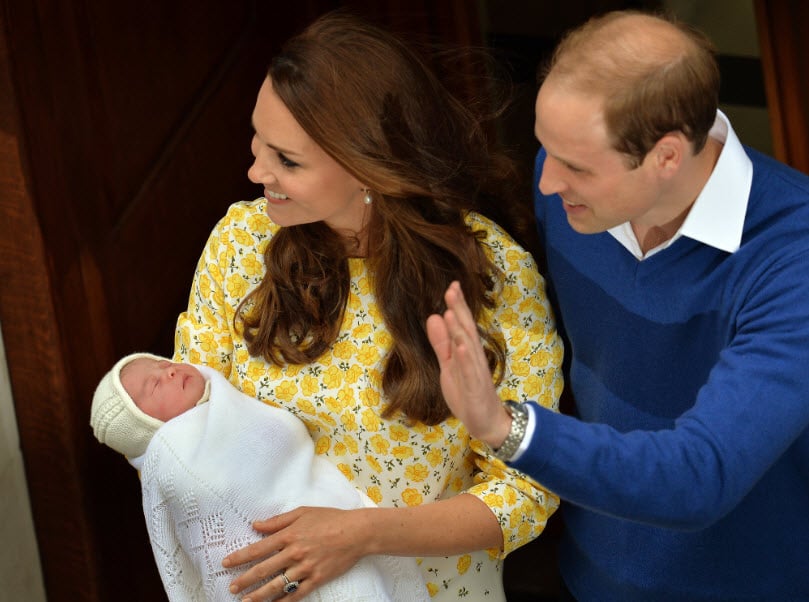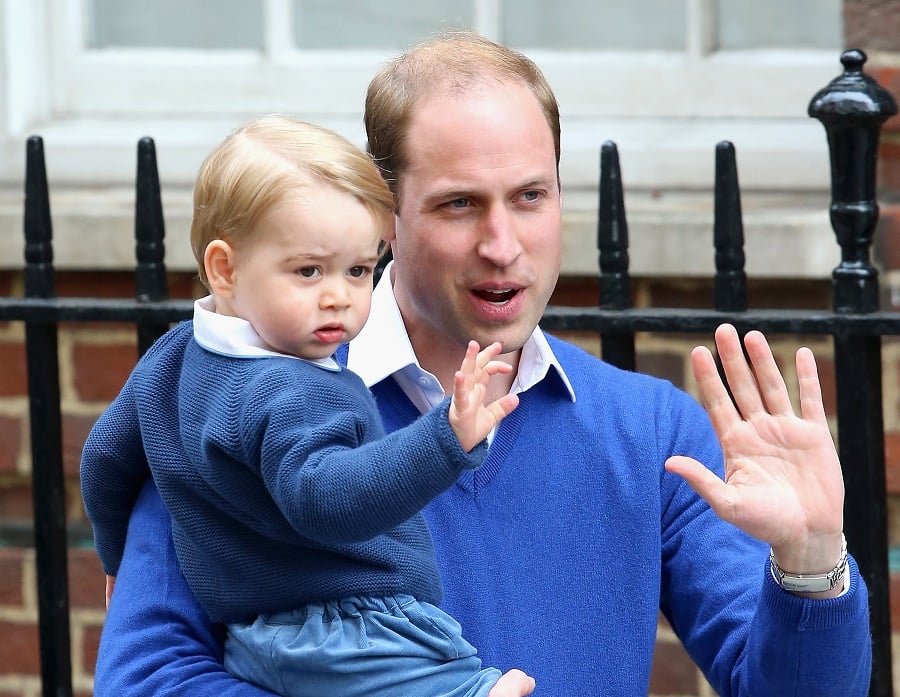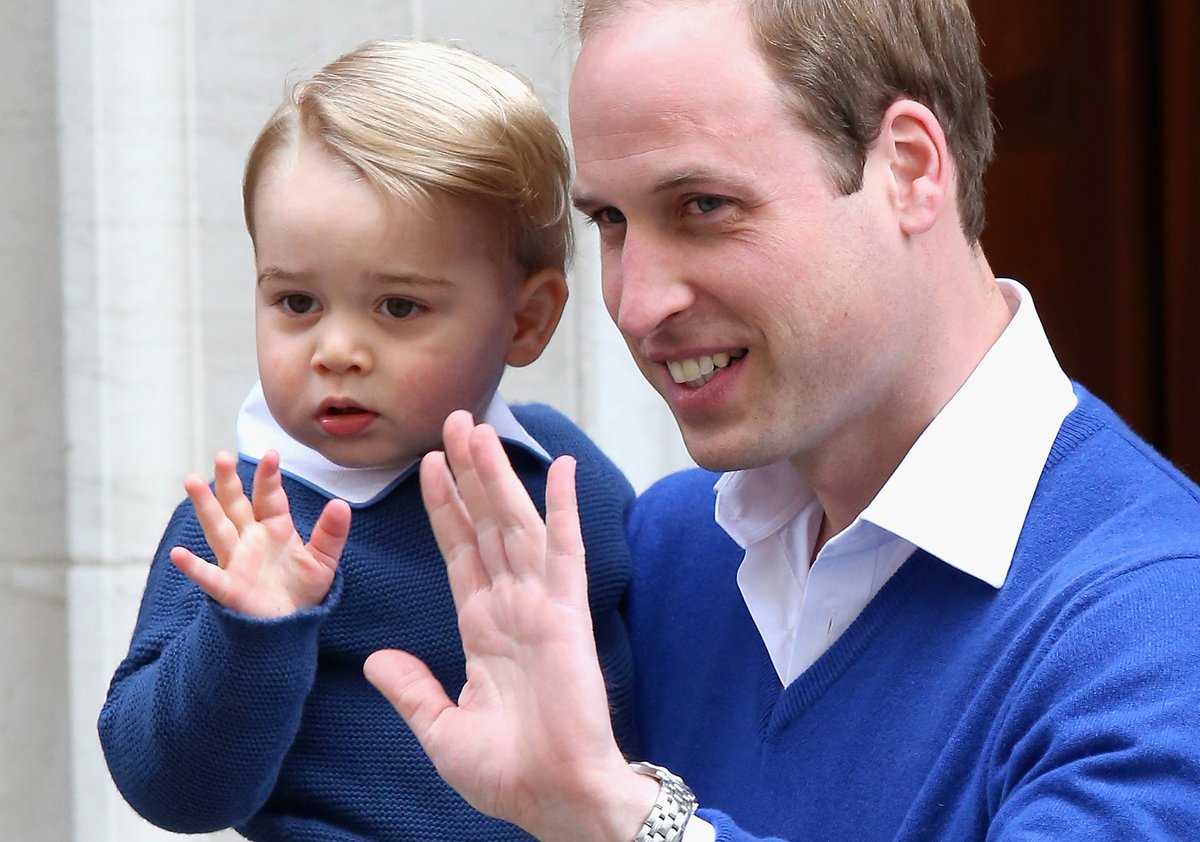 Royal style blogger Chrissy Diaz also speculates that Catherine's clothing choices for her daughter are a "commentary on the monarchy" of sorts. "While there's a decision to remain fresh, there's also a sense of tradition," she explained to the Daily Mail.
Whatever the philosophy behind Charlotte's adorable outfits, we can't see ourselves getting sick of poring over them any time soon. Cuteness ahoy.
Where do you buy your kids' clothing? Found any bargains lately?
Featured image: Kensington Palace/The Duchess of Cambridge