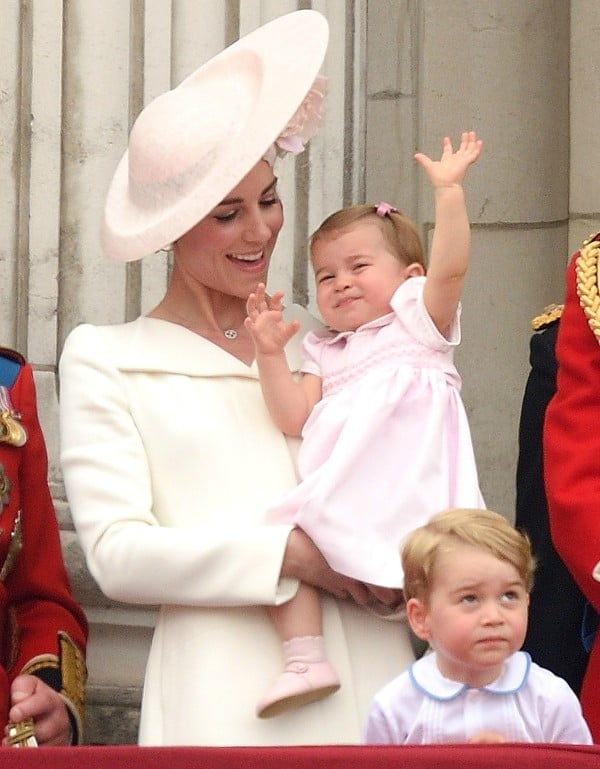 Making her balcony debut over the weekend (it's a big deal for the monarchs, okay?) as part of Queen Liz's 90th celebrations, Princess Charlotte proved that, at 13 months, she's already more stylish than most adults.
No, it wasn't her mother Kate Middleton's Alexander McQueen coat and Phillip Treacy hat that had us double-taking, it was the Princess' wallet-friendly accessories.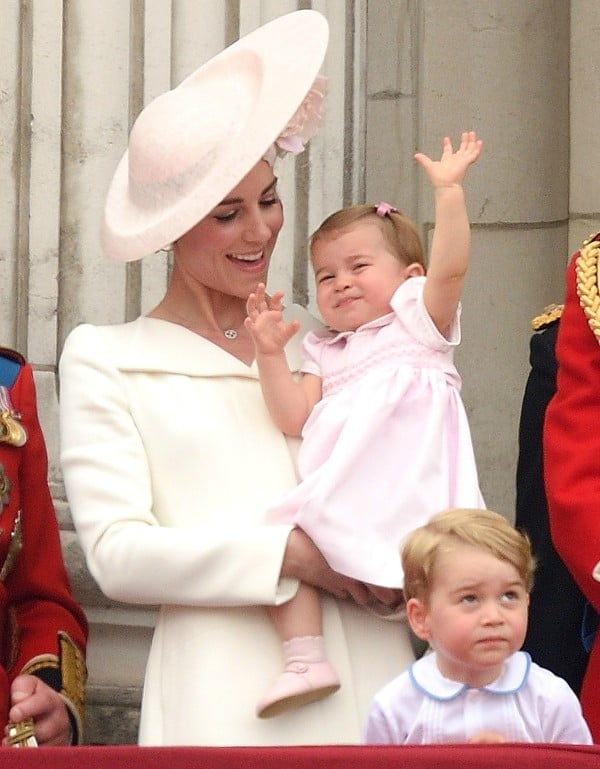 Image: Getty
Her so-cute-we-could-eat-them pink leather Mary Jane-style booties? An very un-royal $55. Those matching pink socks? They come in at $5.95 from European store Barcelona CND.
The adorable dusty pink bow? A $4.80 accessory from one of Kate's favourite children's high street stores, Amaia. (Prince George rocked their corduroy shorts and socks in his 2014 official portrait, FYI.)