I've never understood the obsession with the Royal Family and I honestly thought with the new breed of Kardashian-esque celebrities, the media's infatuation with the Royals was fading.
Well, I was WRONG. I woke up this morning to find that my Facebook newsfeed was saturated with media coverage of Princess Charlotte's debut on the balcony of Buckingham Palace to mark the Queen's 90th birthday.
This was a HUGE deal apparently. HUGE.
At just 13-months-old, Charlotte's appearance and behaviour on that balcony was the subject of intense media scrutiny and commentary.
She stole the show from the Queen, she upstaged her older brother Prince George, she waved too much, she waved too little, she hasn't yet mastered the royal wave (that's because she's a baby, guys), she looked uncomfortable, she didn't smile enough – couldn't she just smile more?
Yes, really. She's only one and she's already being told to smile more.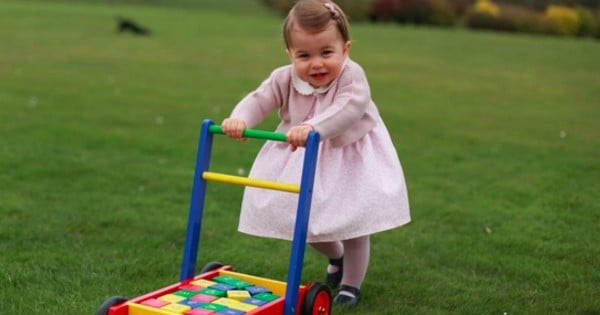 And her outfit. Unlike most babies what she was wearing didn't consist of whatever was clean on the day. It was an outfit. From French fashion house. Called Amaia Kids. And it's appearance on that balcony has lead to a wave of media stories about the outfit, about the designer, about Kate Middleton's fashion sense and her decision to go with that designer.