You likely clocked that Prince Philip had a car accident this week. Nothing too serious, thank goodness. The 97-year-old was driving his Land Rover near the Royal estate in Sandringham on Thursday when he collided with a Kia.
You may also have heard that the Kia driver – Ellie Townsend, 28 – is eager for the Duke to be prosecuted.
Local police are continuing their investigations, but should they find Prince Philip at fault, he would become just the second member of the reigning Royal family to be charged with a criminal offence.
The first to snatch that unfortunate crown was his daughter, Princess Anne, back in 2002.
The Princess pleaded guilty to an offence under Britain's Dangerous Dogs Act, after her beloved English bull terrier, Dotty, attacked two children.
The boys, aged seven and 12, were riding their bikes in Windsor Great Park on April 1 that year, when the three-year-old pet burst out from a hedge, bit the older boy three times and left the other with scratches, BBC reported. Both were taken to hospital but neither required stitches.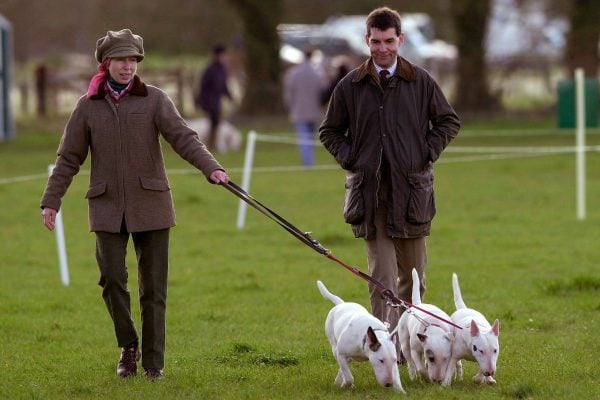 During a hearing, the court heard testimony from dog psychologist Roger Mugford, who had previously treated some of the Queen's corgis after they bit her. Dr Mugford described Dotty as "an utterly placid, playful dog", and expressed his opinion that she should not be put down, The Guardian reported at the time.