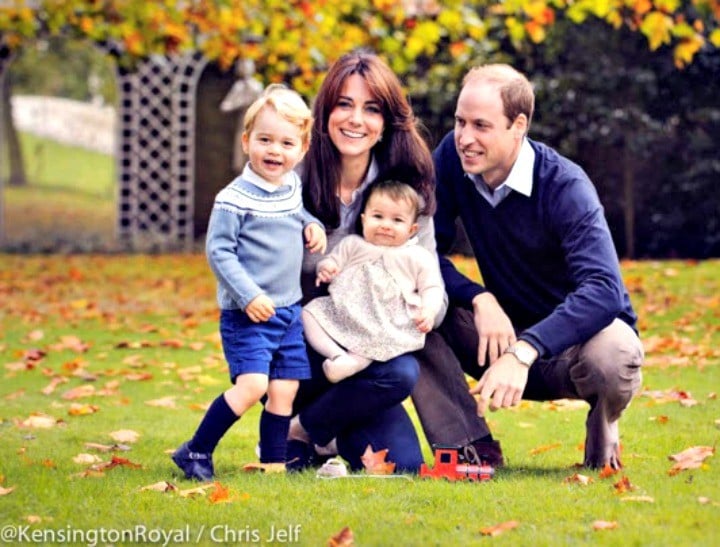 As with most loving dads, Prince William worries about his kids.
He worries about their future, about their health and in a bittersweet revelation, the man who lost his own mother when he was just 15, worries that he won't get to see them grow up.
The Duke of Cambridge has admitted in an interview that fatherhood has made him a more "emotional" person and helped him understand just how "precious life is."
Prince William and his brother Prince Harry sat down at Kensington Palace for a documentary celebrating 40 years of Prince Charles' charity The Prince's Trust.
The 33-year-old told Ant and Dec about his own father and how having children had changed him. "I'm a lot more emotional than I used to be, weirdly," he said.
He added that after having George, who is two-and-a-half and Charlotte, who turns one in May he cries a lot at the little things.
"I never used to get too wound up or worried about things. But now the smallest little things, you well up a little more, you get affected by the sort of things that happen around the world or whatever a lot more, I think, as a father," he continued.
The death of Prince William's mother Princess Diana seemed to be at the forefront of his mind as he spoke of his life.
"Just because you realise how precious life is and it puts it all in perspective. The idea of not being around to see your children grow up and stuff like that," he said.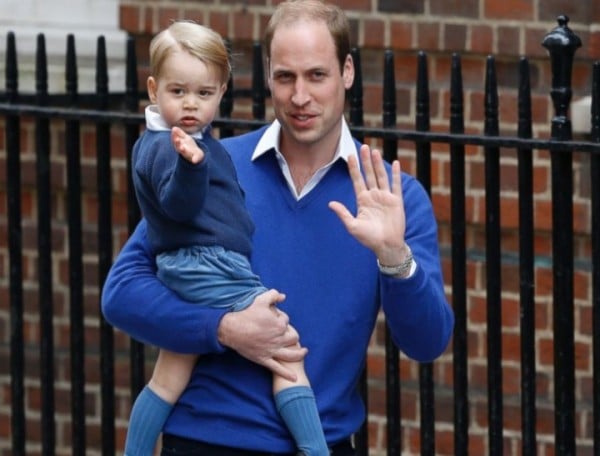 The Duke and Duchess have stated that they want to provide their children with as normal an upbringing as possible. They announced in December that George will start nursery school at a Montessori school for local children near their country home in Norfolk, and William referred to the importance of his upbringing by Charles and Diana.
"I remember my mother and father taking us to charities and organisations and showing us what goes on. And I think seeing such a broad spectrum of life is really important from a young age to give you a bit of perspective," he said.
"You don't just live in a palace it's very important you get out and you see what goes on in the real world," Prince William added.
Watch the Princes speak. Post continues after video...
William and Harry who grew up in Kensington Palace are now neighbours. Harry, 31, spoke of how he loved being such a close uncle describing William and Kate's home as a "giant playground" for his nephew and niece.
"I can always hear the wheels of those plastic tractors that George loves playing on. It's really nice to be able to live next to each other as neighbours," he said.
The two, who call their own father, Pa reflected on the advice they get from their father.
"The advice that he can give us based on the context that he's made over the years is incredible. You can actually ring him up and say I'm in a bit of a pickle here or even better you can offload stuff," Harry said. "You just say, 'Pa, can you do this?' and he will, he's guaranteed to have one or two people who are specialists in that area and he gets things done."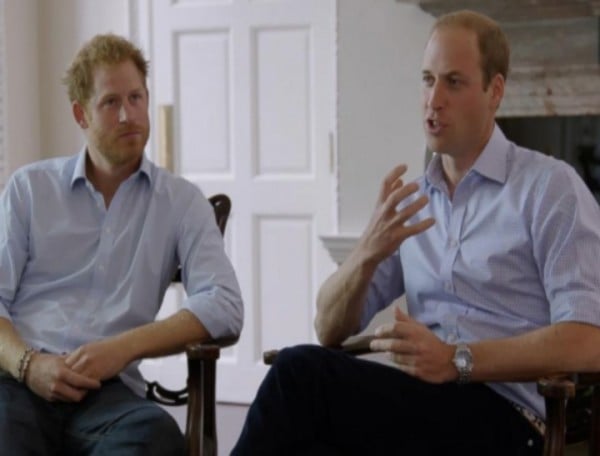 William and Harry also praised their father's charitable achievements saying the Prince had an 'insurmountable amount of duty in him'.
The Duke said, "The Prince's Trust evolved over time into what it is now, which is this incredible charity, that has really bust every possible limit it was ever set - it's really done well. And I think he's incredibly chuffed at how it's gone."
We've watched Prince William lose his mother, grow into a teenager, become educated, become a man who helps and cares, we watched him mellow as his confidence grew about who he is, and now as father-of-two we have watched him become vulnerable.
He just might sway even the most hardened of us republicans.
TAP on the image below and scroll through the gallery to see all the photos of the royal family when Princess Charlotte was born...
GALLERY: The day Princess Charlotte was born.