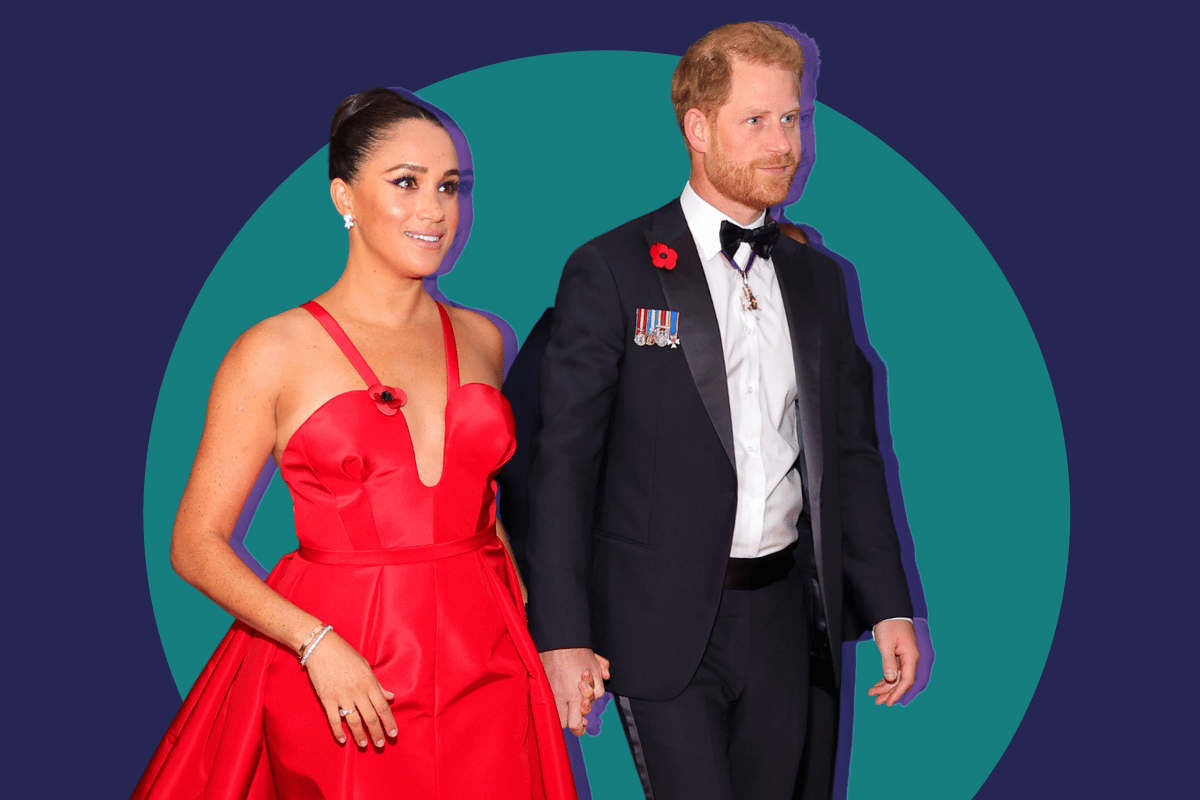 To catch up on all things royal family, make sure you check out our Royal Hub. We've got you completely covered.

Prince Harry isn't sitting quietly on the sidelines, in fact he is loudly criticising the British media for the "self-manufactured rabidness" that has surrounded his wife, Meghan Markle, for over four years now. 
And it is clear the constant need to defend his partner has taken its toll. 
In an interview this week, the royal said while speaking on the Internet Lie Machine panel, that the term 'Megxit' was coined by a "misogynistic" troll. 
Watch Prince Harry on Meghan Markle's mental health. Post continues after video.
"Maybe people know this and maybe they don't, but the term 'Megxit' was or is a misogynistic term, and it was created by a troll, amplified by royal correspondents, and it grew and grew and grew into mainstream media. But it began with a troll."
Prince Harry and Meghan Markle shook up the royal family bubble when they announced back in 2019 that they would be stepping back from their senior royal titles at 'The Firm', to seek a life of privacy that was on their terms. 
It was then the world realised that perhaps Harry's decision to walk away was not one made in a split-second decision, but had been in the making since 1997. 
He was just 12 years old when the world as he had known it completely shattered. The moment when he, along with his older brother Prince William, lost his mother, Princess Diana.