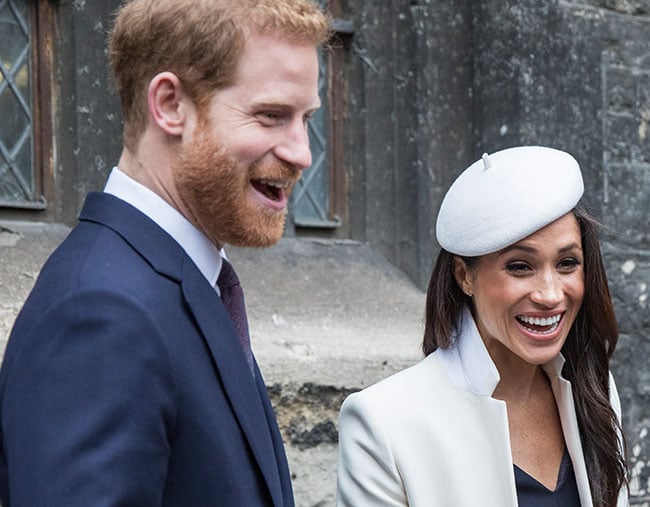 There's one person who we can guess won't be performing at Prince Harry and Meghan Markle's wedding in two months time: former One Direction star Liam Payne.
The 24-year-old recently sang a rendition of John Mayer's Waiting On the World to Change in front of the engaged pair during the Commonwealth Day service and the duo's reaction has gone viral for seeming… less than impressed.
Or perhaps they were actually delightfully amused? Or perhaps they were giggling about a funny meme they just saw on Facebook? It's kind of hard to tell since the royals have that stoic, 'police listening' face down to a fine art.
Watch Liam Payne perform for Prince Harry and Meghan Markle:
Still, after Liam finished the closing bars of the tune, the camera panned to Prince Harry and Meghan, who seemed to exchange a knowing glance.
Harry appeared to raise his eyebrows in amusement as Meghan struggled to suppress a giggle.
Perhaps Harry was attempting to (silently) say. "Aren't you glad that's over?". Or maybe, "Hey Meghan, remember that time you told me that you that Liam Payne was your number one celebrity crush?"
Maybe Harry was even trying to tell his bride-to-be that they should put in a phone call to Ed Sheeran and tell him his services would no longer be needed come May 19, because Liam Payne just sang his way into the royal wedding.
For what it's worth, Meghan appeared to be enjoying Liam's performance, with the camera showing her bopping her head along to the beat. Meanwhile, Prince Harry sat stoney-faced by her side.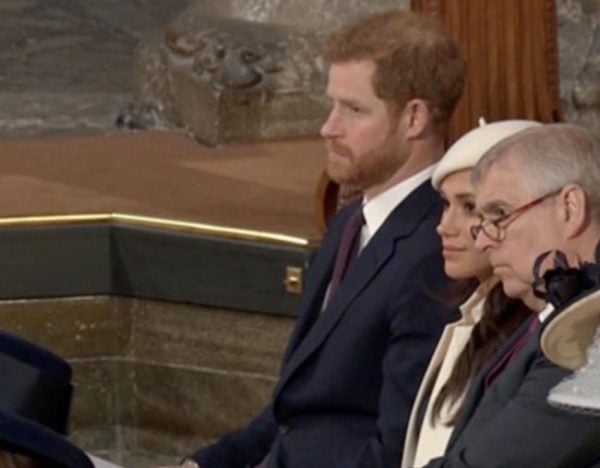 Liam's biggest fans had some other theories as to the meaning behind Harry's raised eyebrows, with some suggesting the royal was glad Harry Styles wasn't performing so he wouldn't become "the second hottest Harry in the room".
.@LiamPayne sings John Mayer's 'Waiting on the World to Change' during the #CommonwealthDay service. pic.twitter.com/XEDziNjx9F

— The Royal Family (@RoyalFamily) March 12, 2018
The Commonwealth Day service marked a major milestone for Meghan Markle's royal career, as it was the first time she has taken part in an official event with the Queen.
Celebrated across the Commonwealth, the day is an opportunity for each of the institution's 53 member states to highlight the positive values of the family of nations.
In her Commonwealth Day message, which is printed in the event's order of service, the Queen praised the "Commonwealth connection" that allows people from different nations to bond and celebrate "diversity".
Mamamia Out Loud's Jessie Stephens thinks Meghan Markle and Harry's Wedding is a waste of money, and she wants to tell you why: