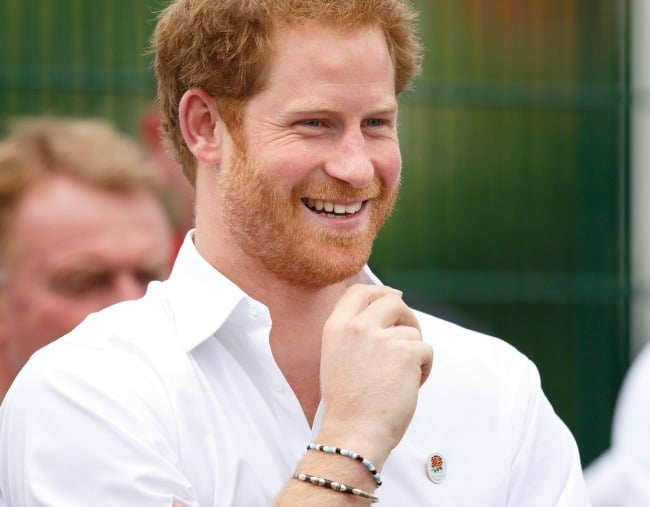 Erm… Hello.
Samantha Markle has said a thing again.
A very passive aggressive thing. Or perhaps, it's just aggressive. ¯\_(ツ)_/¯
Instead of sending a present and a bunch of flowers, Samantha Markle wrote Prince Harry a tweet for his 34th birthday.
Apparently Prince Harry didn't send Meghan Markle's father Thomas Markle a birthday message.
"Happy Birthday Harry! As you 'Mack down' on your birthday cake, think about the birthday wishes you never extended to your FATHER-IN-LAW," Samantha Markle wrote.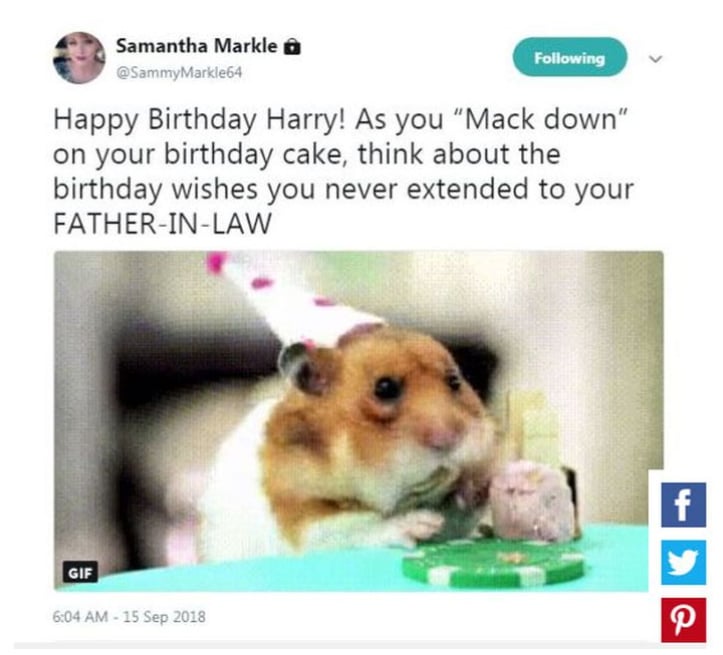 Samantha Markle has a... history of trolling the royals.
Last year Meghan Markle celebrated her first Christmas with the royal family, as the fiance of Prince Harry.
In an interview after Christmas, Prince Harry made the off-hand comment "It's the family that, I suppose, she's never had." Meghan Markle's half-sister, Samantha Markle, publicly slammed him for the comment on Twitter.