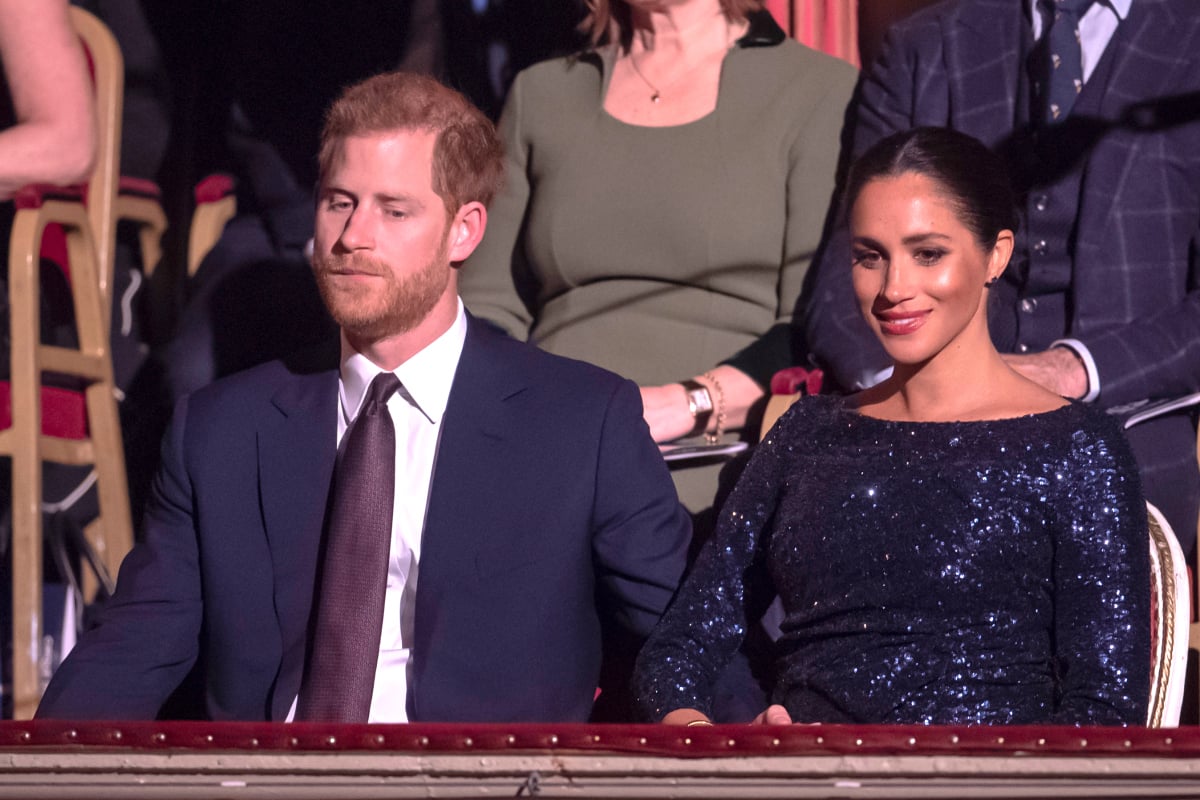 This week, Prince Harry and Meghan Markle left the house.
It's true. They did.
On Monday, the Duke and Duchess of Sussex ventured out to Birkenhead to unveil a statue, before greeting commoners at Hamilton Square. Then, on Wednesday night, the royal couple went to the Cirque du Soleil premiere of 'TOTEM' at Royal Albert Hall.
A few days later, footage of the couple watching the performance surfaced online, showing Prince Harry offering Meghan his hand, and her grabbing onto it for dear life and saying "thank you".
Some called it the ultimate public display of affection. And many, many others pointed out how Prince Harry appeared to have rolled his eyes after Meghan took his hand.
The video caused a tabloid media frenzy, because January is a notoriously boring time for royal watchers and there was nothing better to report on that day.
Trouble in paradise. Feel the tension. ARE HARRY AND MEGHAN FIGHTING AND IS IT KATE MIDDLETON'S FAULT?
But guys. We think we know what happened here. As always, there was surely a rational explanation for why Prince Harry seemingly rolled his eyes after his wife took his hand, and why he looked so miserable.
It's simple, really. Obviously, one (or all) of the following scenarios explain everything.
1. Prince Harry was constipated.
Sorry to be crude, but this is the face of constipation.