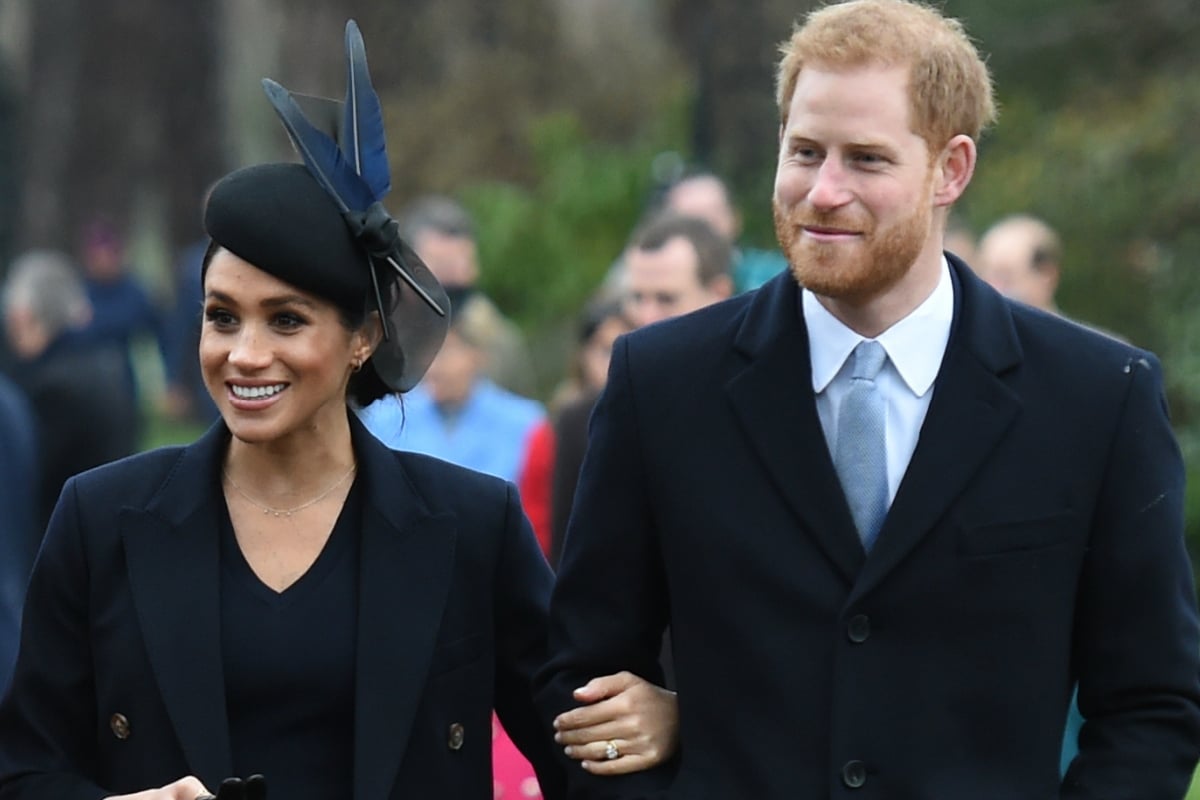 To catch up on all things royal family, make sure you check out our Royal Hub. We've got you completely covered.
Ever since Prince Harry and Meghan Markle announced her pregnancy, we've been eagerly awaiting the arrival of a new little prince or princess.
Except, well, they may not be a prince or princess.
Because of the Duke of Sussex's position to the Crown and a 102-year-old rule, his children do not automatically inherit a "royal" title the same way his brother's children have.
A Letters Patent issued by King George V in 1917 stated that only the children, and grandchildren of the sons of any Sovereign in the direct male line will hold the titles of His/Her Royal Highness, and Prince and Princess.
So, because Prince Harry's kids will be the great-grandchildren of the sovereign, and unlike Prince William, he is not expected to become King and isn't in the direct male line, his children wouldn't have the title of HRH.
However, the Queen still has the final say – she can choose to override this rule and give Harry and Meghan's kids royal titles if she wants to.
Although according to the Express, it's believed she probably will not choose to do this.