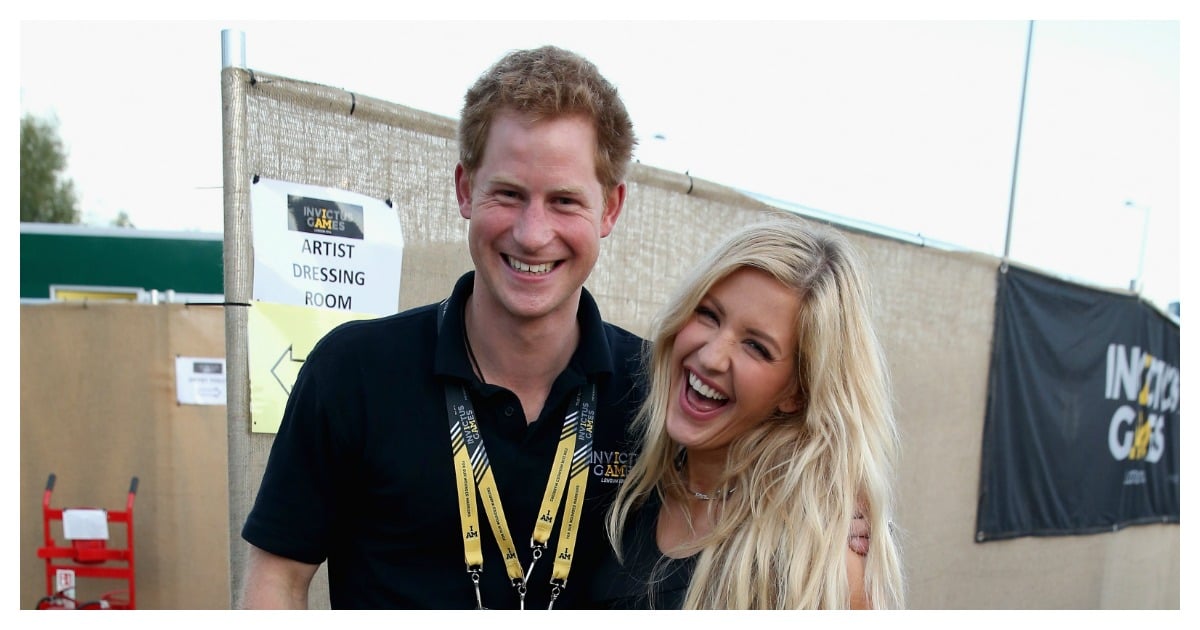 We're trying not to get too ahead of ourselves, but we can't help but be a little bit excited about speculation that our favourite ginger royal is dating a pop princess.
Yes, the rumour mill is running overtime with talk that Prince Harry has hooked up with 29-year-old UK starlet Ellie Goulding.
As far as the tabloids and glossies are concerned, the 31-year-old prince has been riding solo ever since his split with Cressida Bonas two years ago. But according to guests attending the Audi Polo Challenge in Berkshire, England, last month, he may have finally moved on.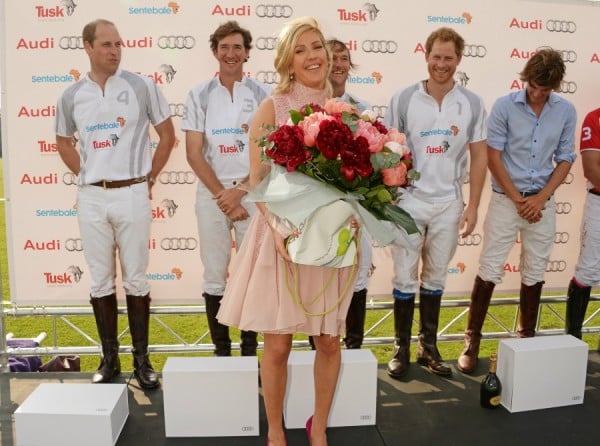 Harry eyeing Ellie Goulding at the Audi Polo Challenge. Image: Getty.
The Sun reported that one person witnessed Harry and Ellie cuddling and even sharing a kiss at the star-studded match. *GASP*
The witness, an unidentified source conveniently "close to Harry's social circle", said the prince was cutting loose at the event, drinking and dancing along with the rest of the well-heeled crowd.
"But Harry and Ellie only had eyes for each other all night – they spent a lot of time sitting together under blankets," the source told The Sun. "They were seen having a kiss before Harry had to go because he was playing polo the next day. Ellie left about five minutes later."
That time Mamamia tried to get a proposal out of Prince Harry. Post continues after video.

The pair have been buddies ever since Goulding performed at Harry's big brother's wedding back in 2011. The prince then recruited the "Anything Could Happen" singer to perform at the closing ceremony of the Invictus Games three years later.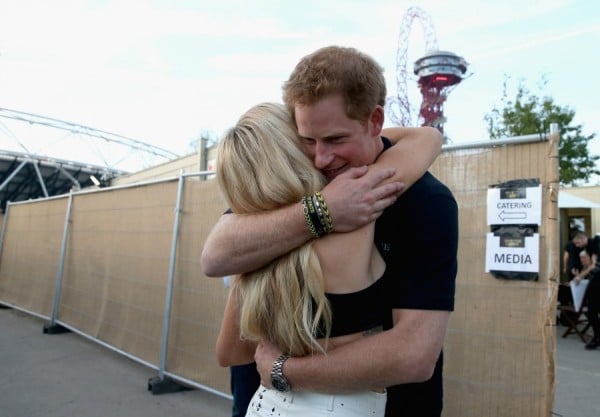 Prince Harry and Ellie Goulding at the Invictus Games. via Getty.
Of course, neither he nor the singer have commented on the dating rumours, which only fuels the tabloid fire. And, let's be honest, our trashy imaginations as well.
I mean, c'mon, a strapping young royal bachelor and a glamorous pop princess. It's a polo match made in heaven.