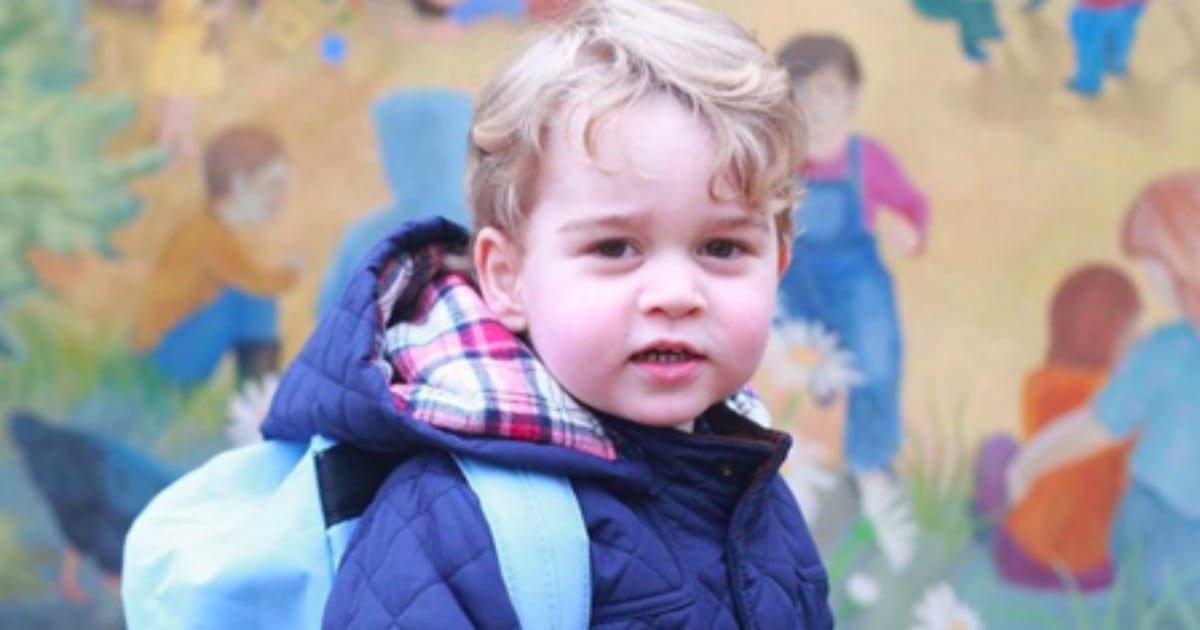 Looks like his first day went off without a hitch.
No tantrums, no forgotten lunch-boxes and no tears.
Well, not from George anyway.
Luckily as the Duchess was wiping away the tears and stemming her nerves she managed to snap off a couple of shots of the little guy happily soaking up his new surroundings and the palace has kindly shared them with us.
Prince George is attending Westacre Montessori School Nursery near Kate and William's Anmer Hall in Norfolk.
In a message on their Instagram account Kensington Palace said: "Prince George arrives for his first day at Westacre Montessori School nursery in Norfolk today.
"The Duke and Duchess of Cambridge have released two photographs to mark the occasion. They show Prince George standing in front of the mural on the outside of the nursery building."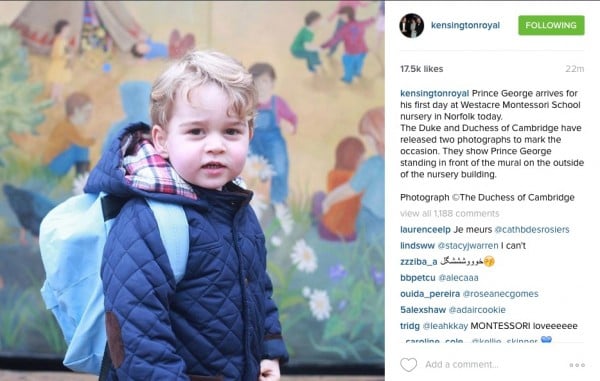 It is understood that Price George was eased into his new surroundings with just a short half day for his first time.
The nursery, or kindergarten is a Montessori school where children are encouraged to explore their passions rather than being instructed by a teacher. He will attend the nursery while the couple are staying at their Norfolk home but not when they are in residence at Kensington Palace in London.
George's place costs A$68 a day (£33) according to a report in The Telegraph. Some nurseries in Kensington charge up to A$31,000 (£15,000) per year per child.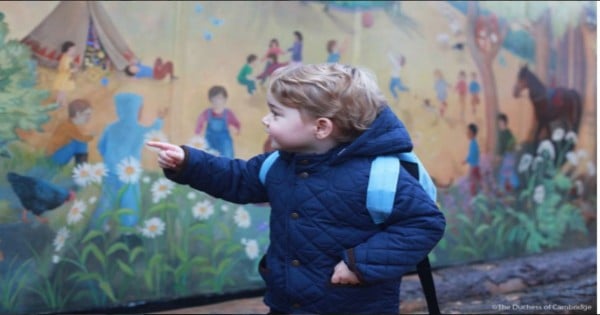 The nursery has been branded "good" but not "outstanding" in it's latest government rankings.
Westacre said George will get "the same special experience as all of our children" in a statement welcoming the Prince.
Both William and Prince Harry attended Montessori nurseries, close to Kensington Palace chosen by their late mother Diana.
Let's hope that day two goes just as well as day one  – because as any parent knows kids often aren't quite as keen when they find out the novelty event wasn't just a one off.
I don't wannna go baaaackkkkkkk
Good luck to the royal parents.