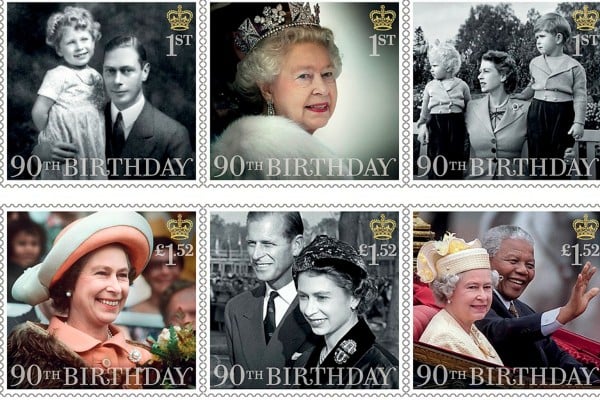 The Royal Mail has today released a set of six commemorative stamps to celebrate the Queen's 90th birthday, but it's fair to say that the limelight was well and truly on her great grandson, Prince George.
Perched on top of four foam blocks and holding on to his father, William's hand for support, Prince George is featured along with his grandfather, Prince Charles, and his beloved 'Gan-Gan'.
The picture is a part of a series of images released with other stamps which feature both black and white and colour images of the Queen in her personal and public roles.
However it is the image of the Queen with her three descendants which will be remembered.
Taken by Royal Mail photographer, Ranald MacKenchnie, the image features Queen Elizabeth and her three direct heirs to the throne.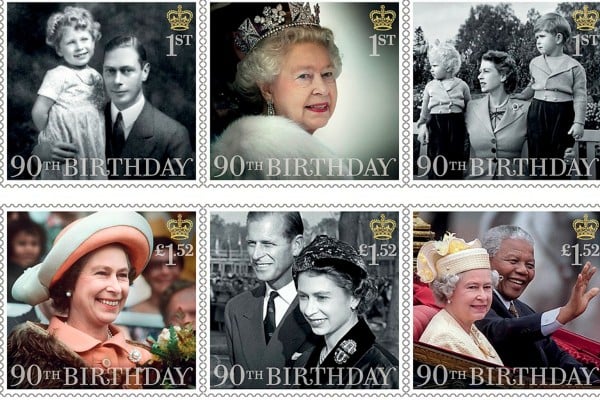 The photographs are part of a series to commemorate the Queen's 90th birthday. Image: The Royal Mail
Arranging the secret session is no mean feat and involved a high level of security, Even the photographer was prohibited from telling anyone (including his wife) that he had been to Buckingham Palace after signing a confidentiality agreement.
According to Ranald, the session went incredibly well and Prince George was a 'delight', despite his parents publicly saying he can be a bit naughty.
"He was absolutely charming", Ranald told the Daily Mail, "You can see from the picture. You only have a short window of opportunity with young children, but Prince George was on good form and everyone seemed to enjoy seeing him enjoy the day."