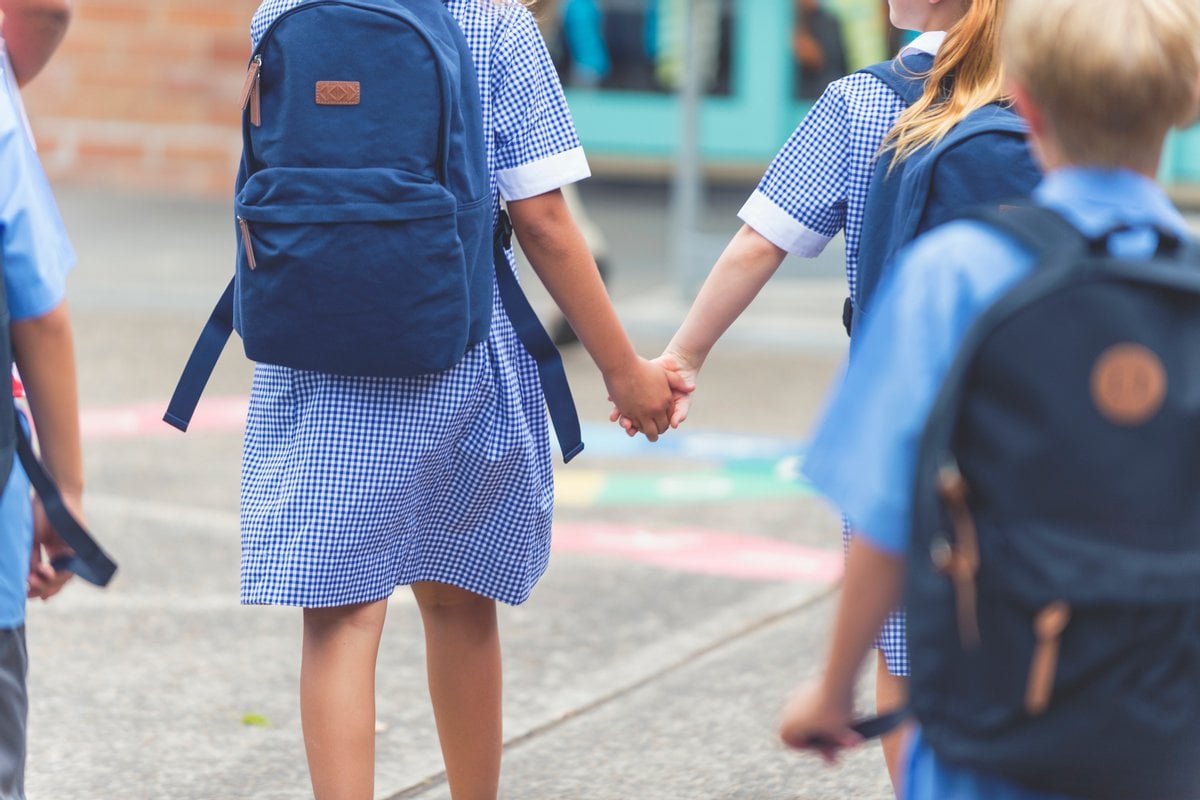 I've had 29 years' experience as a school principal, teacher, qualified counsellor, and mother.
In that time, I have gained considerable insight about children and developed a great capacity to understand and support their needs both at school and in the family setting. 
The primary school years can present a range of challenging issues that can destabilise a child, especially emotionally. Their journey can be rocky at times - but stabilised with the right influences and appropriate and timely support. 
As we parent our way through a pandemic, here's what I want all parents to know about raising happy kids.
Watch: The horoscopes homeschooling their kids. Post continues below.
Getting the best from talking to your child.
To get the best from your conversation with your child, don't roadblock them. Let them talk and you will hear so much more that you expected to hear. 
Far too often we short circuit their conversations with obstacles like negative body language, interrupting the flow and questioning everything. 
If children feel that they are listened to then they will be in a happier space to talk effectively with you. It's amazing what you hear when you give it time.
Affirm your child in the very best way.    
We all know that affirming our children is important. It gives the child a sense of security. What you may not know is how much more effective affirmation is when you use the child's name. 
"Well done, Daniel. I love your painting".
The use of the child's name gives them more of a personal boost. They feel more personally identified with the praise. It's amazing how a simple name can make all the difference. Try it and notice how responsive your child becomes.