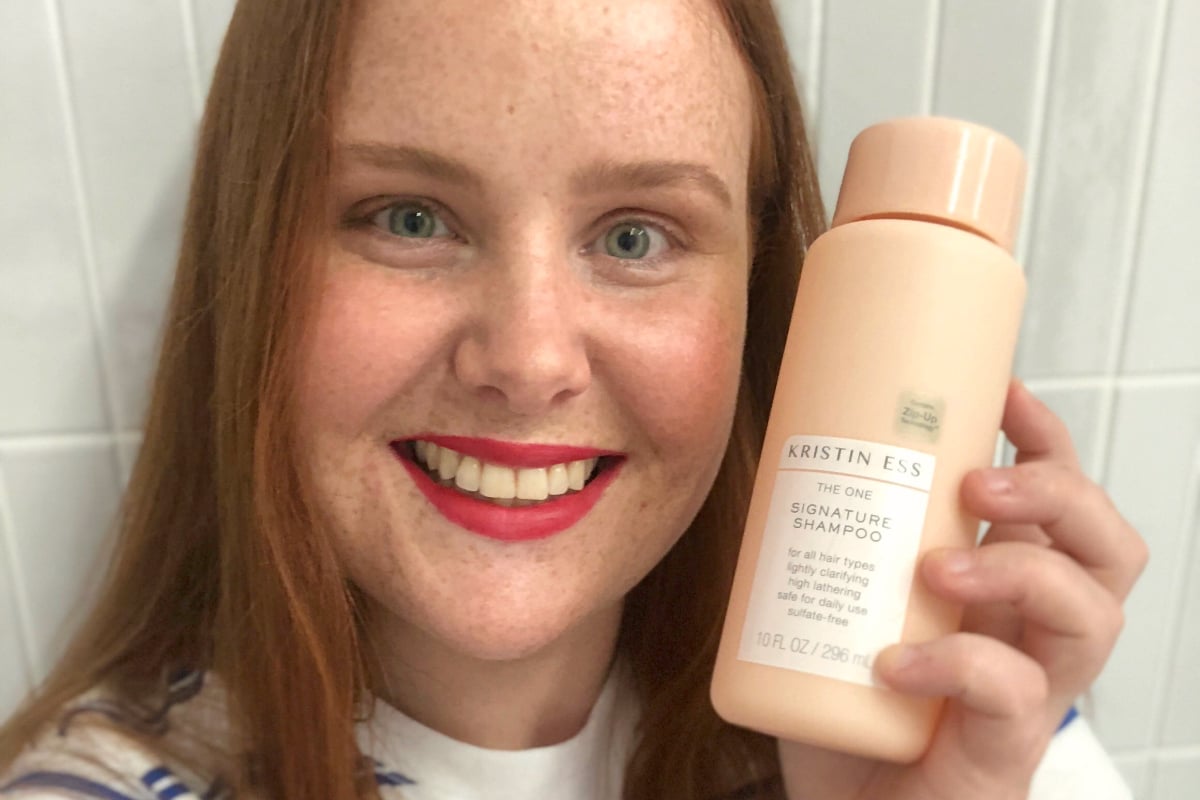 The highly anticipated hair care range from celebrity hairstylist Kristin Ess is finally in Australia just in time for some Christmas hair miracles.
After Priceline announced they would be stocking products from the LA-based genius behind the hair of celebrities like Lauren Conrad, Jenna Dewan and Lucy Hale, we've been waiting and figuratively holding our breath (sorry Kristin, girl's gotta breathe).
Kristin first launched her premium yet affordable products in Target stores in the US in 2017. In under two weeks, every single Kristin Ess product on shelves across 1,800 US Target stores was sold out. In 2018, the brand will be approaching $50 million USD in retail sales.
Yeah, she's a big deal.
I had the opportunity to meet Kristin when she was in Australia with Priceline in September, and to try out some of the products in her range to report back to you guys.
When I asked her why she decided to market her premium products, both in formula and packaging, at an affordable price, she said it's because when her followers asked her for dupes of the high-end products she was recommending, she couldn't because they didn't exist yet.
"I've been in hair for so long, I've tried super cheap products and I've tried super expensive products and there are these cult products everyone loves that are super expensive. I always gravitated towards that, I used to spend all my rent money on products," she told Mamamia.
"But then I got to the point where I would recommend them to my followers and they'd say, I would love to use that but I can't afford it. They would always ask, what's the affordable alternative? And there kind of wasn't a great middle ground. You either had super cheap that might not be as good or might have funky ingredients, or you had the premium.
"There was no middle sweet spot, so I decided to make it my mission to go after that and provide that for people that want amazing hair but can't spend a million dollars on products. I want someone to be able to go in and get what they need, and at that price point, you don't always expect you'll like to look at [the product], and that it would work too."