Ed Newbigin, University of Melbourne; Alfredo Huete, University of Technology Sydney; Beth Ebert, Australian Bureau of Meteorology; Janet Davies, Queensland University of Technology; Jeremy Silver, University of Melbourne, and Paul Beggs, Macquarie University
The recent Melbourne thunderstorm asthma event has led some people to question what made this hay fever season so bad and how this tragic event occurred.
Thunderstorm asthma, a sudden surge in cases of acute respiratory illness coinciding with local thunderstorms, ranges from small events that affect handfuls of people to large-scale epidemics that impact a whole city and severely strain the capacity of emergency services.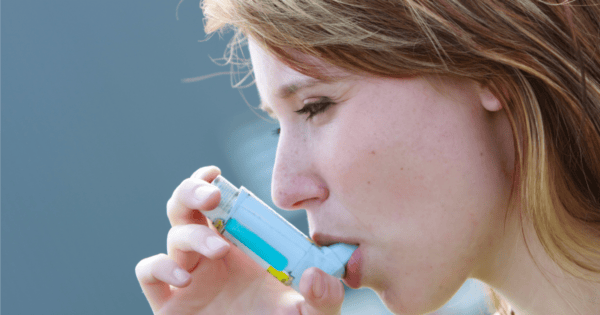 Thunderstorm asthma occurs when a complex interaction of meteorological and biological factors affects a group of susceptible individuals.
We don't yet know the clinical circumstances and allergic sensitivities of those who sought medical care on the night of the recent episode. But, based on similar events in Australia, most will likely have been allergic to grass pollen, in particular rye grass pollen.
Studies of previous Melbourne thunderstorm asthma events favoured grass pollen as the cause, rather than other possible triggers such as dust particles. Elsewhere, fungal spores have been implicated.
Another aspect of these events is that generally around a third of the affected people have no previous experience of asthma. This elevates anxiety in the community and complicates management and patient advice.
What's the outlook?
While severe thunderstorm asthma epidemics are uncommon, there is no guarantee they will remain so. There is more grass pollen in years with high winter and spring rainfall and this past spring rainfall was exceptionally high across much of Australia. Victoria was no exception.
While it has been the worst grass pollen season we've seen for a few years, it could have been a lot worse.
The main source of Melbourne's grass pollen is pastures to the city's north and west. Warm north and north-westerly winds carry this pollen into the city. Keeping a lid on the current season has been Melbourne's cooler-than-average November and southerly pollen-free winds from Bass Strait.
Paradoxically, thunderstorm asthma can occur in dry years as well as wet ones. Despite below-average rainfall in 2003, Melbourne still had an episode of thunderstorm asthma.