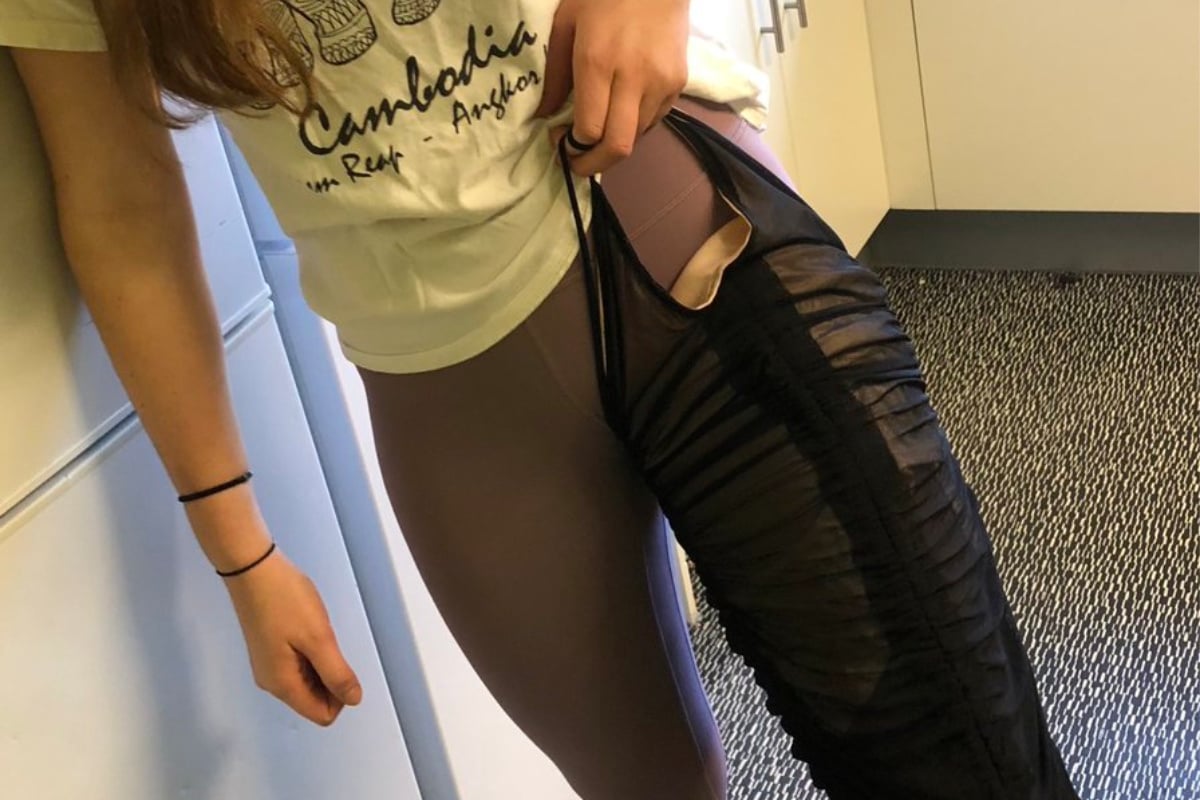 We've all fallen victim to a bad online shopping purchase. It's a risky business, given the ridiculous inconsistency in women's clothing sizes.
Sometimes something is too big or doesn't suit you how you hoped it would, despite you ordering it in 'your size'.
And sometimes, the item is so small it can barely fit over your leg.
Sigh.
British student Julia Magowan ordered an AU$29 Black Mesh Ruched Bodycon Dress from online retailer Pretty Little Thing but when it arrived, she realised the garment was definitely not a usual size 8.
On Twitter, Julia shared photos showing that it could barely fit past her thigh when she tried to put it on.
plt how do you expect me to fit my body into this supposed size 8 dress?? Can just about fit my left leg in it, what a joke pic.twitter.com/knqtvK2PoG

— julia magowan (@_JuliaMagowan) March 12, 2019
Update: fits nicely around my leg pic.twitter.com/Spvct82JeR

— julia magowan (@_JuliaMagowan) March 12, 2019