Most of us have received some not-so-thoughtful gifts from loved ones over the years. Like that time your mum gave you a diet book.
For one woman though, anything would be a welcome gift. Her boyfriend of seven years has decided to get her nothing for Christmas.
That's right. Her 29-year-old boyfriend told her he's not giving her a thing.
Under the username Throwaway137461, the upset woman took to Reddit to air her grievance, telling fellow users of the forum that her boyfriend says he "doesn't have enough money".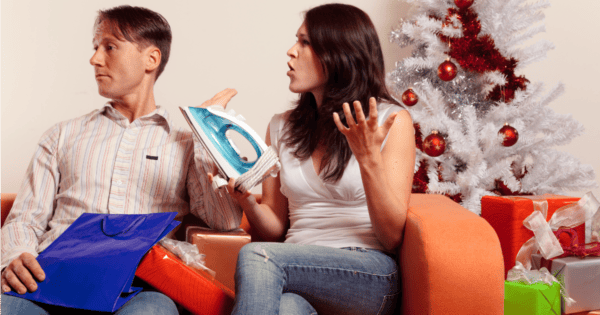 This would be a pretty fair excuse - if it were true.
"I normally wouldn't care, but his reason is he doesn't have enough money, even though I watched him spend over $300 on himself on games and other non-necessities over the last three weeks," the 25-year-old wrote.
Ouch.
"Please don't get me wrong, I don't want gold and diamonds, I like perfume, I like nice stuff for baths, I'm not asking him to spend hundreds," Throwaway137461 wrote.
You hear that boyfriend? Some pleasant-smelling soaps and bath bombs. What she is asking for is literally the EASIEST present to get any woman, ever.