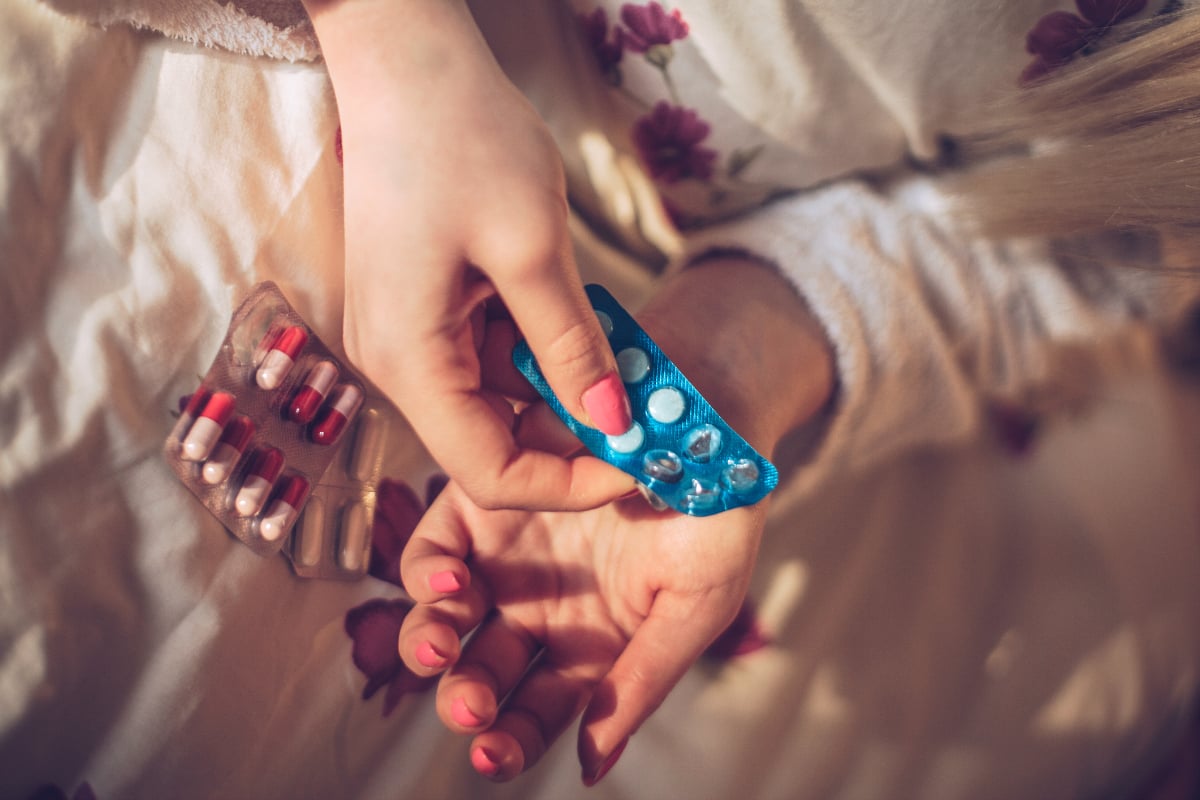 "I didn't tell people, mainly because I felt people would think it was a cop out for healthy eating and exercise," Alex told me when I asked her if she's ashamed about taking prescription weight loss medication.
The 34-year-old was one of several women who responded to my call out asking for candid experiences of seeking professional treatment for weight loss and management.
I'm not talking about seeing a dietitian or a personal trainer, or working through a health and fitness program with friends or using healthy meal delivery services. These are all positive and effective ways to manage your weight, but I wanted to hear from the people who have tried all of that, and much more, without success.
The reality is, losing weight is hard. 63 per cent of Aussies aged 18 and over are overweight or obese, the Australian Institute of Health and Welfare reports – that's nearly-two thirds of us. We know being overweight and obese, which the World Health Organisation defines as having a waist circumference of 80 cm or more, or a BMI between 25-29.99 and 30-40 plus respectively, is a risk factor for many serious and chronic health conditions.
We also know people who are overweight or obese are judged for their appearance, and face stigma and discrimination in their daily lives simply for taking up space in the world.
As Endocrinologist Associate Professor Katherine Tonks told Mamamia, there are a number of reasons a person might struggle to lose weight, and therefore seek medical treatment.
"Our weight is strongly genetically determined, so most of the time it is unfair to tell people who are overweight that they were just not disciplined enough. People feel hunger and fullness differently," A/Prof Tonks said.
"There is no right or wrong time to see an endocrinologist, we can go through strategies for weight loss, check for hormonal contributors to weight gain, and check for the metabolic complications that can occur when your weight is higher. We can also prescribe medications that can assist with weight management, and discuss surgical weight loss options as well."
Prescription weight loss medication in Australia.
A/Prof Tonks said there are a range of TGA (Therapeutic Goods Administration) approved weight loss medications in Australia, including Saxenda, Contrave, Duromine and Orlistat. Two of the most commonly prescribed drugs are Saxenda and Duromine.
Saxenda, a drug which patients inject themselves with once a day, is a medication that "enhances a naturally occurring hormone called GLP-1 which is usually secreted by our gut when we eat," which essentially improves fullness.
"Unlike a diet, where you need to consciously choose everything you eat or drink, this changes what you feel like eating and drinking without you even noticing it. Weight loss is therefore seemingly without effort," A/Prof Tonks said.