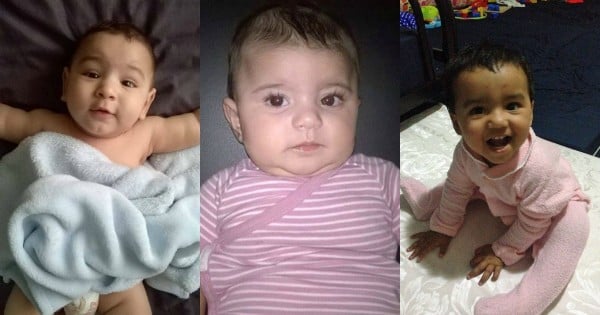 It started with a letter — a brave act of defiance by Victorian Premier Daniel Andrews who refused to toe the party line when he wrote to Prime Minister Malcolm Turnbull on Saturday, asking him to grant amnesty to the 276 asylum seekers being threatened with deportation to Nauru.
Andrews said he would settle the group of refugees — which includes 37 babies who born on Australian soil — in Victoria, rather than condemn them to "a life of trauma on a sparse Pacific island".
While he may have put himself at odds with the federal Labor's stance on the issue, he has found solidarity in a number of other state leaders and been widely praised by refugee advocates and members of the community, who are calling on the Government to find a more compassionate solution.
Andrews offer, which you can read in full here, has now been matched by New South Wales Premier Mike Baird, Queensland Premier Annastacia Palaszczuk, Australian Capital Territory chief minister Andrew Barr and most recently South Australian Premier Jay Weatherill, who has also penned a letter of his own.
Tasmanian Premier Will Hodgman tweeted yesterday that his state would also welcome an additional intake of asylum seekers, but the ABC has now clarified that the tweet was referring to his previous offer to take Syrian refugees, rather than the families facing deportation to Nauru.
Soon after Andrews' letter appeared on social media on Saturday afternoon, the Canberra branch of the Refugee Action Collective tweeted at Andrew Barr asking if he had seen it and if he would pledge the same.
His response was "yes and yes".
He further commended "his friend" Andrews in a Facebook post, declaring the ACT a "Refugee Welcome Zone".
"We can, and should, show compassion," he wrote.
"After all, for those who've come across the seas, we've boundless plains to share."
Mike Baird also praised Andrews as "a good man" in a statement released on Saturday night .
"I recognise the humanitarian impulse behind [Mr Andrews'] letter to the Prime Minister," he said.
"If the PM has any additional requests for NSW we are prepared to help."
Annastacia Palaszczuk said that she did not support children in detention and would be calling Malcolm Turnbull personal and asking him to show his "humanity".
"I don't want to see children in that situation, I don't think Queenslanders want to see children in that situation," she said.
"It's time to put the politics aside and think closely about those young children."
In his letter, Jay Weatherill said that many Australians had lost confidence in the offshore detention system which "lacks transparency, is without independent oversight, offers refugees no credible hope of resettlement and that is demonstrably destructive to the health of children and adults."
"Churches, community groups, charities, and the international aid and development sector are united in their offer to support these people," he wrote, saying he was ready for them to "call South Australia home."
"There is no need for their removal."
This brave response by the state leaders stands in stark contrast to the steadfast hard-line approach being pushed by their federal colleagues who continue to insist that not sending tiny babies back to Nauru will send the wrong message to people smugglers.
Last week, senators from the Coalition and Labor joined forces to vote down a motion by the Greens to grant amnesty to the asylum seekers in Australia and yesterday, Turnbull reiterated his the government's "firm line" on border security in an interview on an interview on ABC's Insiders program.
"If we don't take a firm line, we know what the consequences will be. This is not theoretical," he said.
"There are no policy options available in terms of border protection that are not tough, which cannot be described as harsh."
Opposition Leader Bill Shorten on the other hand, claimed to share his state counterparts frustrations while simultaneously refusing to back them in a press conference yesterday.
Meanwhile, Department of Immigration and Border Protection Secretary Michal Pezzullo told Senate Estimates today that the families could be deported "within days".
Thousands are expected to attend simultaneous rallies being held across the country tonight, demanding that the Government #LetTheStay.