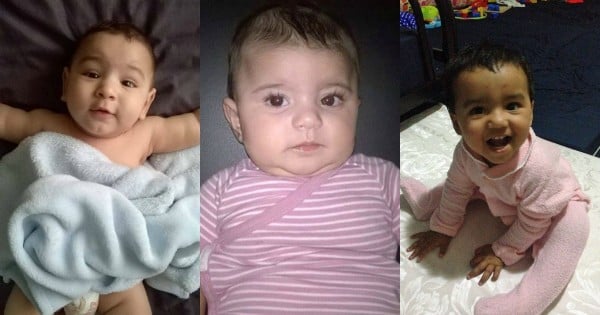 It started with a letter — a brave act of defiance by Victorian Premier Daniel Andrews who refused to toe the party line when he wrote to Prime Minister Malcolm Turnbull on Saturday, asking him to grant amnesty to the 276 asylum seekers being threatened with deportation to Nauru.
Andrews said he would settle the group of refugees — which includes 37 babies who born on Australian soil — in Victoria, rather than condemn them to "a life of trauma on a sparse Pacific island".
While he may have put himself at odds with the federal Labor's stance on the issue, he has found solidarity in a number of other state leaders and been widely praised by refugee advocates and members of the community, who are calling on the Government to find a more compassionate solution.
Andrews offer, which you can read in full here, has now been matched by New South Wales Premier Mike Baird, Queensland Premier Annastacia Palaszczuk, Australian Capital Territory chief minister Andrew Barr and most recently South Australian Premier Jay Weatherill, who has also penned a letter of his own.
Tasmanian Premier Will Hodgman tweeted yesterday that his state would also welcome an additional intake of asylum seekers, but the ABC has now clarified that the tweet was referring to his previous offer to take Syrian refugees, rather than the families facing deportation to Nauru.
Soon after Andrews' letter appeared on social media on Saturday afternoon, the Canberra branch of the Refugee Action Collective tweeted at Andrew Barr asking if he had seen it and if he would pledge the same.
His response was "yes and yes".
He further commended "his friend" Andrews in a Facebook post, declaring the ACT a "Refugee Welcome Zone".
"We can, and should, show compassion," he wrote.
"After all, for those who've come across the seas, we've boundless plains to share."
Mike Baird also praised Andrews as "a good man" in a statement released on Saturday night .
"I recognise the humanitarian impulse behind [Mr Andrews'] letter to the Prime Minister," he said.
"If the PM has any additional requests for NSW we are prepared to help."
Annastacia Palaszczuk said that she did not support children in detention and would be calling Malcolm Turnbull personal and asking him to show his "humanity".