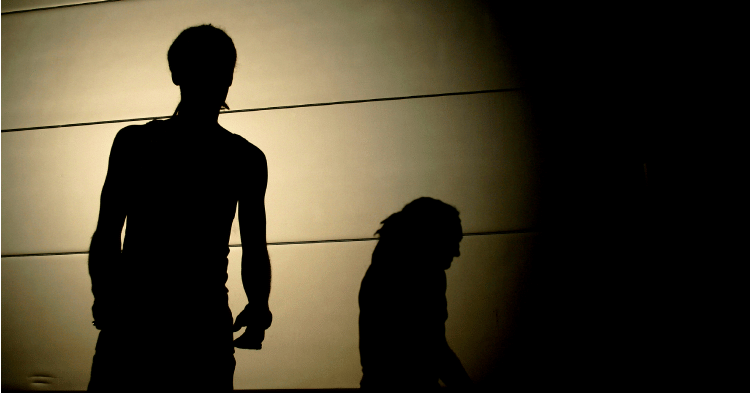 We've rounded up all the latest stories from Australia and around the world – so you don't have to go searching.
1. Boy raped at public pool by man who told police the attack was a "sexual emergency".
Warning: This item may be distressing for some readers.
A 10-year-old Austrian boy has been raped allegedly by an Iraqi migrant who told police that the rape was more or less out of frustration, dubbing it a "sexual emergency".
Kronen Zeitung reports that the man,  who entered Austria in September via the Balkans said he had not had sex for four months and had an "excess of sexual energy" after leaving his wife behind. The Independent writes that the rape took place on 22 December, and Austrian police did not initially release details in order to protect the victim.
When rumours later emerged on Facebook, police said they must be sensitive about cases involving refugees, who they said had "been through a lot" – but, reports The Independent, stressed there would be zero tolerance for such acts.
Police arrested the man at the scene and the boy was taken to hospital with severe internal injuries.
2. Queensland and South Australian Premiers urge PM not to send Australian-born asylum-seeker children back to offshore detention centres.
Queensland Premier Annastacia Palaszczuk and South Australian Premier Jay Weatherill have become the latest premiers to urge the Prime Minister, Malcolm Turnbull not to send Australian-born asylum-seeker children back to offshore detention centres.
The letters come a day after Victorian Premier Daniel Andrews wrote to Malcolm Turnbull offering to settle Australian-born asylum-seeker children and their families in the state.
"Queensland stands willing and able to help those families that are currently here," Ms Palaszczuk said. She said she had met people who had spent time in offshore detention as children who carried their experiences with them for life.
"I don't think Queenslanders want to see children in that situation,"
"Where is the humanity? Where is the compassion from the federal government?"
"It's about time we put politics to one side."
Mr Weatherill echoed her sentiments saying, "South Australia also stands ready to support this group of vulnerable men, women and children."
Premier Andrews wrote the letter to Mr Turnbull on Saturday asking him not to send children to a "life of physical and emotional trauma' in offshore detention."
3. Australian men pay $30,000 to avoid rape trial.
Details have emerged over a deal whereby three Melbourne men pleaded guilty to gang raping a 17-year-old backpacker in Croatia but avoided a trial by paying $30,000.
The men, who were staying in the resort town of Split on Croatia's Adriatic Coast pleaded guilty to raping the 17-year-old in a toilet of a bar in 2015.
Dylan Djohan, 23, Ashwin Kumar, 23, and Waleed Latif, 21, all from Melbourne, were handed a one-year prison sentence, which was then immediately commuted to a five-year good behaviour bond reports Fairfax Media, but after a deal between Croatian prosecutors and their defence lawyers, the men paid the Norwegian girl €20,000  ($31,594).
Croatian womens' rights campaigner Sanja Sarnavka told Croatian Media it was the victim's right to accept payment to avoid a protracted trial, but that the state prosecutor should not have sanctioned a financial settlement for a charge of rape.
"If they can afford it, those who are indicted will pay for the best lawyers, pay the damages and receive a minimum sentence or even go free. In a democratic state, everyone should have the same treatment, regardless of their wealth or assets," Ms Sarnavka said.
4. PM not convinced over GST.
The Prime Minister, Malcolm Turnbull has that the GST is off the table as he is not convinced an increase in GST would encourage economic growth.
"At this stage I remain to be convinced or persuaded that a tax mix switch of that kind would actually give us the economic benefit you'd want in order to do such a big thing," Mr Turnbull told the ABC yesterday.
An unnamed MP told the Prime Minister was showing "common sense" and that the community was "not in the mood" to accept a 15 per cent GST.
The ABC reports that the Government will now look to cut superannuation tax concessions.
5. Mother withdraws son from school over her unhappiness with transgender awareness syllabus.
A Victorian mother has withdrawn her children from Frankston High School saying she is angry that a program to promote transgender awareness is "brainwashing" students. Cella White told News Limited "This isn't about safe schools, it's transgenderism and gay activism bought into the classroom.
The government-funded program by the Safe Schools Coalition is designed to promote inclusiveness for 'same sex attracted, intersex and gender diverse' students" reports News Limited. "It was announced in science class that boys could wear school dresses next year," Ms White said.
"They're telling my children to call transgender children by their requested pronoun.
"What is the benefit to my son? He's got a learning disability, he's struggling with his times tables, he doesn't need to deal with this" she said.
"The program should be removed from schools, and the government should replace it with anti-bullying resources not based on radical gender theory."
Ms White said she is wants other parents to know "what their children are being taught."
She said she is particularly concerned about the bathroom policy saying her daughter could be sharing a bathroom with a gender diverse student.
"It's being presented as an anti-bullying program but the education department said it's a sexual diversity program," she said.
6. Sydney food and wine bar accused of promoting heavy drinking for wine menu sign.
The owners of a Sydney wine bar have taken to social media to express their anger after police accused them of promoting heavy drinking with their chalkboard list of expensive wines.
10 William Street, a Sydney food and wine bar posted a photo on Instagram of the extensive wine list writing, "
So according to NSW POLICE FORCE our blackboard with what we are pouring by the glass is promoting unsavory behaviour. SYDNEY, WHAT THE F**K IS HAPPENING." They were one of many licenced venues across Sydney inspected by police this weekend during a compliance and anti-social behaviour crackdown by the police.
10 William Street co-owner Marco Ambrosino told Broadsheet police were concerned about their sign promoting "free wines" a reference to additive free wines and the blackboard listing, which police explained could be seen as promoting heavy drinking because it didn't make clear the venue was also an eatery.
"We are a wine bar, so we put our wines by the glass at the front and hand people a menu when they sit down. We've had it like this for six years," Mr Ambrosino told Broadsheet.
7. UN Security Council to meet over North Korea rocket launch.
The UN Security Council will hold an emergency meeting after North Korea launched a long-range rocket into space just weeks after a nuclear bomb test.
The BBC reports that South Korea, Japan and the United States requested the meeting. Pyongyang said it fired the rocket to place a satellite in orbit, but critics believe the real purpose was to test a ballistic missile.
A state TV newsreader said the launch had been ordered by North Korea's leader Kim Jon-un and more satellite launches were planned for the future.
8. Girl, 5, dies after catching cold.
A five-year-old girl has died from a rare complication of catching a cold.
Elizabeth Spencer, from Gloucestershire in the UK started getting flu-like symptoms but her family assumed it was a cold, when she collapsed they took her to hospital where she was put in an induced coma.
But tragically she died 18 days later.
Metro reports that it was an extremely rare auto immune condition, which sent her body into overdrive to fight off the original virus. The condition, Hemophagocytic Lymphohistiocytosis, caused her body to go into septic shock, shutting down her major organs and cutting off the blood supply to her limbs.
Her mother, Natalie told media "I couldn't believe it to begin with. In the morning I thought she had a flu and in the evening I was told she probably wouldn't make it."
"It's devastating for a mother to see a child like that. It was 18 of the most heart-breaking days. Her immune system killed her."
Do you have a story to share with Mamamia? Email us [email protected]