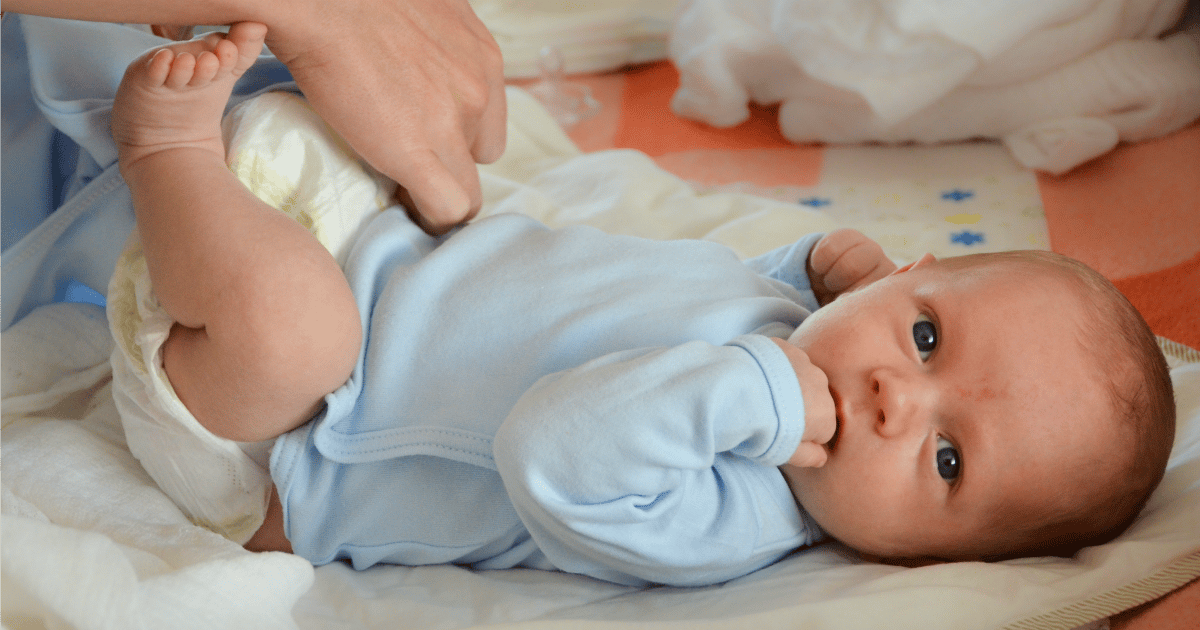 It's incredible how tiny some premature babies are, weighing in at just grams instead of kilos, fighting for every breath while their terrified parents watch on. Their first newborn outfit swims on them – not that they could wear it in the first place, given the number of monitors and tubes they are connected to.
Even the smallest available nappy almost covers their entire, fragile bodies.
In Australia approximately 1 in every 10 babies is born prematurely, which means they are born before 37 weeks gestation, according to the Miracle Babies Foundation.
Victorian twins, born at just 28 weeks, reach out to hold hands. Article continues…
Most nappy ranges come in "premmie" but are too large for many of the 15 million preterm babies being born around the world each year. But now, Huggies has launched a new product, a teeny tiny nappy designed for babies weighing less than 900 grams.
They are called The Little Snuggler Nano Preemie and not only are they small, they are also designed to be gentle on a premature baby's paper-thin skin.
The new nappy is part of Huggies "No Baby Unhugged" campaign, which promises to ensure babies get the hugs they need to thrive.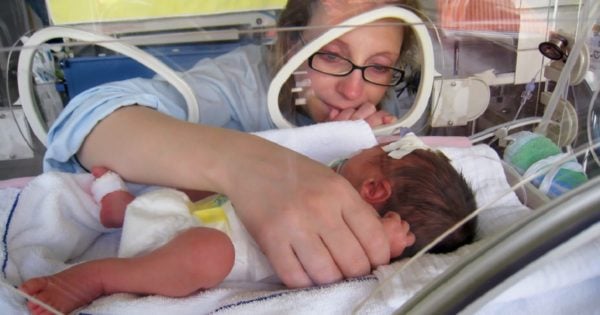 Fewer than 1.4 per cent of babies born each year weigh less than 900 grams (approximately 2lbs), and Neonatal Intensive Care Units (NICUs) have lacked a diaper solution specifically designed for this fragile population. Responding to this unmet need, Huggies worked closely with NICU nurses and neonatal therapists to develop the Huggies Little Snugglers Nano Preemie Nappy.
"We're passionate about helping all babies thrive, especially the smallest and most fragile. This Huggies nappy reflects our ongoing commitment to deliver innovative solutions for the NICU," said Eleonora Daireaux, Vice President, Huggies North America, where the product was designed.
Would you Snapchat your birth? Article continues...
"After hearing of the need for a nappy that meets the special requirements of these babies, our expert teams in skin science, research, product safety and manufacturing were inspired," she said. "Knowing every second counts for these babies, the team acted quickly to bring Huggies Little Snugglers Nano Preemie Nappies from concept to launch in hospitals in just six months."
Huggies Little Snuggler Nano Preemie Nappies have been made available to NICU units in the U.S.
Kimberly-Clark, the company responsible for Huggies in Australia, says there are no plans to make the new nappies available in Australia. "The nano nappy is not currently available in Australia, with no local release plans at this point in time. We regularly review our local product range based on the needs and demands of our consumers," a spokesperson said.
Susan Pierce Grossman is a grandmother and retired artist who created adorable pictures of grandaughter Meredith based on classic children's stories to send to her daughter. Click through our gallery...