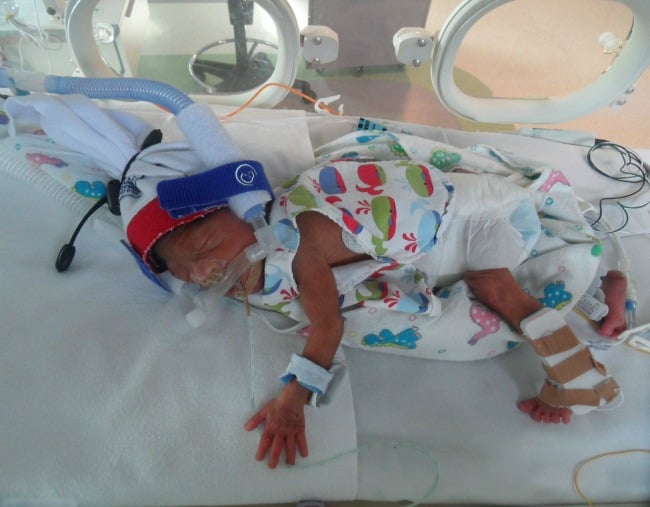 Thirty-year-old Chelsea Madeira Da Silva can distinctly remember the devastating words her obstetrician uttered when she was 27 weeks and two days pregnant.
After performing the usual ultrasound, he turned to her and said: "It doesn't look great. One looks like he's dying. You're not going home, you need to go to hospital."
Shaken, the West Australian mum did exactly as he instructed. She was given steroid injections to help the boys' lungs, but the next morning an ultrasound showed their condition had worsened. Both her sons were at risk of death. She had to go in for an emergency c-section.
"I was in absolute shock. I didn't know anything about premature babies… I kept saying 'They're staying in. I want them in'," she said.
"It was really scary. I didn't know if they'd come out alive or dead. I was asking so many questions but I didn't really want to hear the answers."
Genesis and Elijah, now 16 months old, were born weighing just 890g and 940g respectively. Immediately after their delivery, they were wrapped in plastic and taken away.