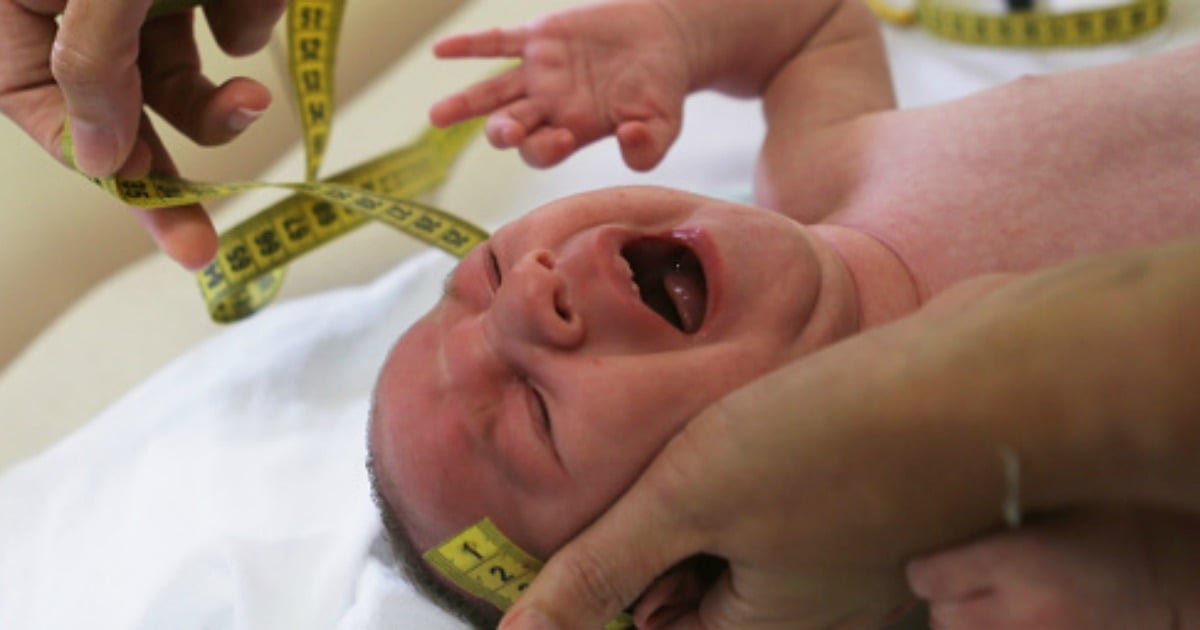 Dutch physician and human rights activist Dr Rebecca Gomperts is offering a free abortion pill service for pregnant women that have contracted the Zika virus.
Triple J has reported Dr Gomperts, who runs Women on Web – is running a service that mails out medical abortions to women around the world who can't safely terminate pregnancies.
Potentially thousands of pregnant women infected with Zika are facing extremely challenging situation as abortion is illegal in their countries.
Rebecca told Hack that when the Zika outbreak began to escalate last month, she noticed a spike in traffic for her service.
"We realised that women were panicking, and that they were looking for help, and the most of these women would end up finding dangerous abortion methods. It's very hard to get a safe abortion in these countries."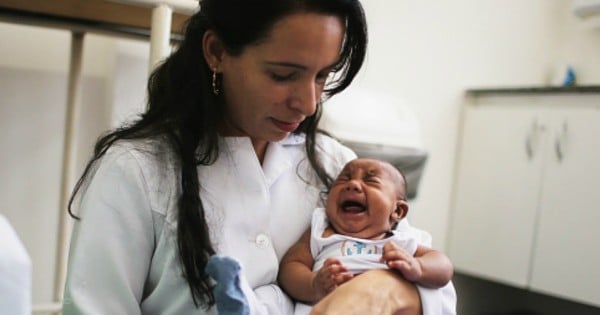 Dr. Valeria Barros treats a 6-week old baby born with microcephaly at the Lessa de Andrade polyclinic, Brazil.
Photo: Mario Tama / Getty Images
While symptoms of Zika are generally mild and short-lived, its effect on unborn babies – whose mothers have contracted the virus – could be profound. There's been over 4000 cases of microcephaly reported in Brazil since last year. That's around twenty times the usual amount of cases than previous years.
Rebecca says pregnant women in countries like Brazil – one of the countries with the biggest Zika outbreaks, and also where abortions are illegal – started reaching out to Women on Web for help. She says staff directly consult with their clients before sending out the medical abortion.
"We ask them if it's an unwanted pregnancy, because of Zika, or if it's actually a pregnancy they want to carry to term.
"Because of course it's the woman's decision whether or not she wants to take the risk to have a baby with an underdeveloped brain."
This is what you need to know about the Zika virus (post continues after video):
Rebecca told Hack: "Then women do an online consultation, which is reviewed by doctors. And if there's no contrary complications, the doctor prescribes a medical abortion which is sent to them from our partner pharmacy in India."
Women are also asked to donate up to 90 euros for the service, unless they're struggling financially – in which case they can still receive the package for free.
Because abortion is illegal in Brazil, Rebecca is nervous their recent batch of packages will not make their way past the Brazilian borders.
"So actually we stopped providing this service to women in Brazil, and we referred them to other countries. But now because of Zika we decided to start sending again."
"We called upon the Brazilian government; and we hope that there's people working at the Brazilian customs that have some sort of empathy and humanity in them, and will decide to let packages through."
Obtaining an abortion in Brazil is already contentious: a pregnant woman can only legally terminate a pregnancy in Brazil if it was a result of a rape, if the mother's life is threatened by the pregnancy, or if a sonogram shows brain deformities.
There is currently no vaccine or cure for Zika virus.

Photo by Mario Tama/Getty Images)
To further complicate a pregnant woman's decision about terminating their pregnancy, an ultrasound can't detect microcephaly in a baby before the second trimester. But Women on Web's medical abortions are only available to women less than nine weeks pregnant.
"It's up to the women whether they want to take the risk," Rebecca says.