Kristin Wells had just found out she was having a baby girl when her world came crashing down.
The Utah woman's husband, Randy Wells, was flying home with the pair's two children, eight-year-old Asher and three-year-old Sarah, in his light plane on February 25 when conditions worsened and he became disoriented, crashing into a hill.
Tragically, no one survived.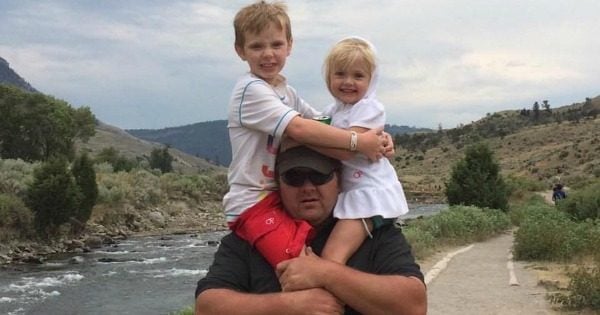 Initially missing, days later the wreckage was found and Kristen was faced with the devastating task of planning three funerals.
The mum, who was 20 weeks pregnant, is "a friend to everyone she meets", according to friend Elise Fitts.
In the wake of the accident, Fitts set up a GoFundMe campagin, which has surpassed targets and raised about $155,000.