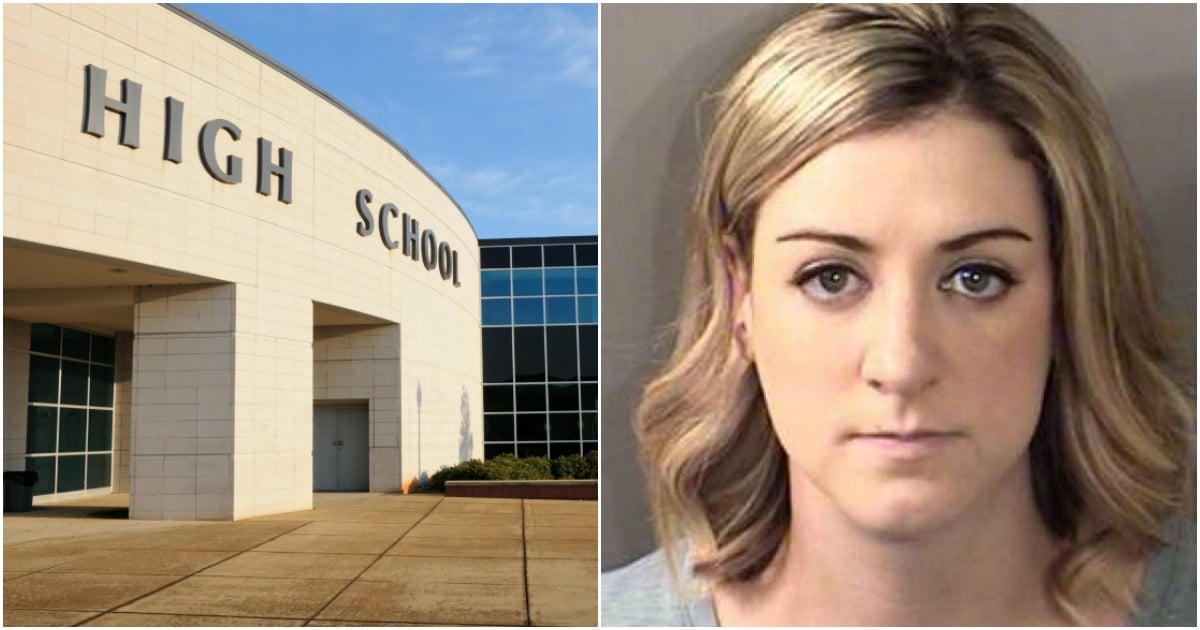 A pregnant Texas middle school teacher has been charged over allegedly having sex with a 15-year-old student.
Katherine Harper was arrested over allegations she had an improper relationship with a student, which is considered to be a serious felony in the US.
According to Fox 5, Harper allegedly had a summer-long relationship with the student, who she met at Tidwell Middle School where she was teaching.
The 27-year-old is eight months pregnant, but it's unclear whether the student is the father of the baby.
Pregnant cheerleading coach charged with sex with student https://t.co/CDwAcKg9Fo

— Houston Chronicle (@HoustonChron) March 31, 2017
It's claimed the two exchanged naked photos of each other through their mobile phones, sent flirty text messages back and forth and eventually had sex at the boy's home.
After their initial sexual encounter – which police believe involved alcohol – the pair are thought to have continued their sexual relationship at both of their homes between the beginning of June and the end of July last year.
School officials launched an investigation into the relationship in December 2016 after receiving an anonymous tip.
Th Houston Chronicle reports that when questioned by a school official, the boy cried and admitted to the relationship.
Harper was an English teacher, cheerleading coach and tennis coach at the middle school and she is currently on administration leave.