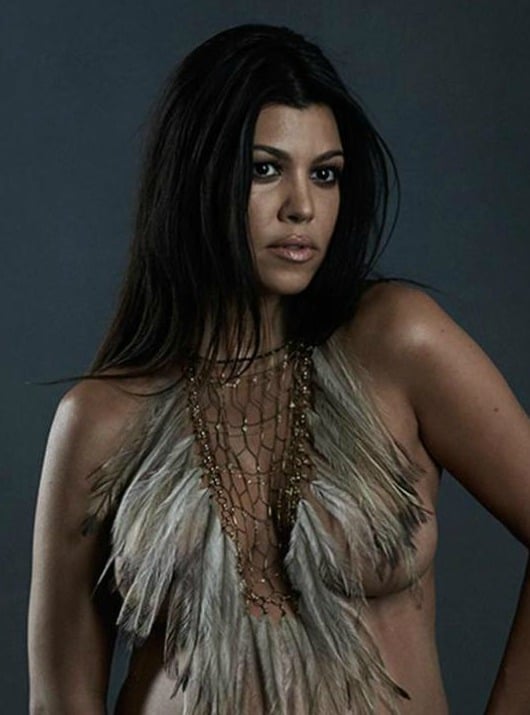 Nude pregnancy shoots.  Celebrities do them all the time. In fact, as soon as a famous person wees on a stick, their phone magically rings, and a magazine editor is on the other end, asking them to strip off for their cover.
Some of them do it over and over and over, like Kourtney Kardashian, who is pregnant with her third child, and has posed naked each time.
Today she's all over the Internets with her bump covered only in some well-placed feathers and a wide-open silk robe.
She looks incredible – like the fertility goddess of lipgloss.
Here, enjoy: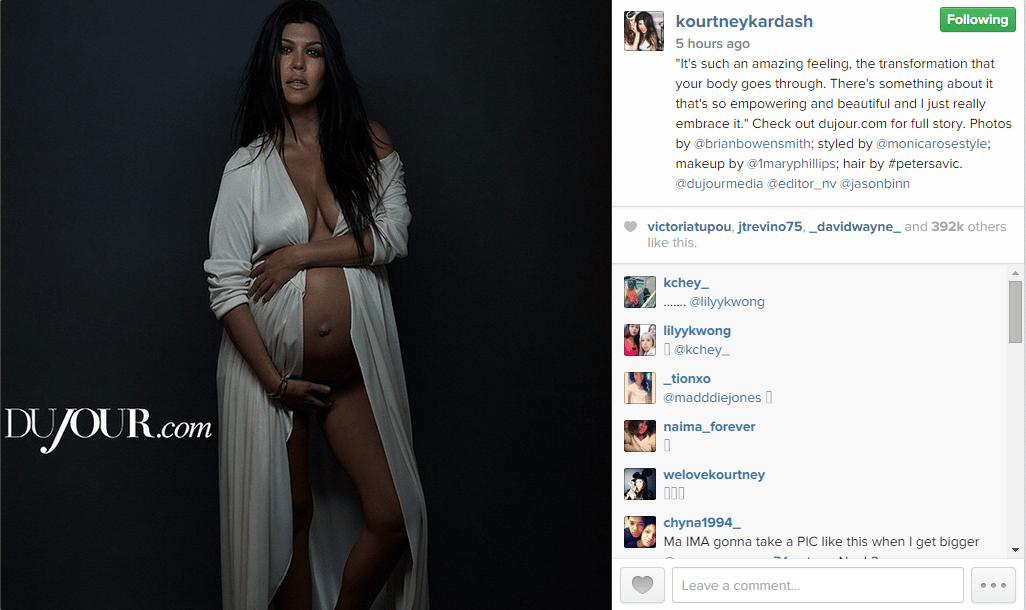 and this one: