Laura Schram was 20 weeks pregnant when she heard the words no one wants to hear: 'You have cancer'.
The Victorian mum was diagnosed with deadly stomach cancer just before Christmas last year.
Doctors advised the 27-year-old to have surgery to remove her aggressive and unpredictable stomach cancer immediately, forcing her to choose between her own life and that of her unborn child's.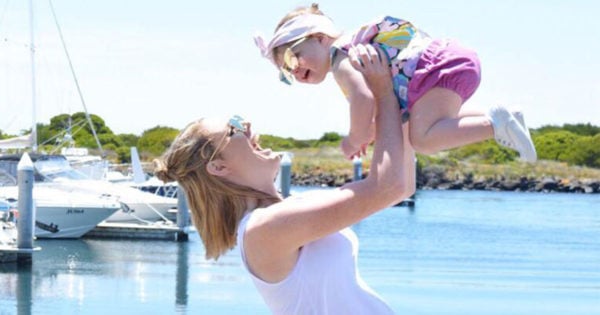 "The [doctor] said, 'I think we need to look after you and move ahead with this surgery as soon as possible'" Laura, from Geelong, told 7 News.
"I just said, 'No, that's my baby'".
Laura - already a mum to Jasper, 3, and Ivy, 1 - knew that she was a carrier of the rare CDH1 gene, which gives her an 80 per cent chance of developing the deadly disease.
She and her fiancé, Cam Alford, made the heartbreaking decision to postpone her potentially life-saving surgery for three months, to give their new baby the best possible chance of survival.