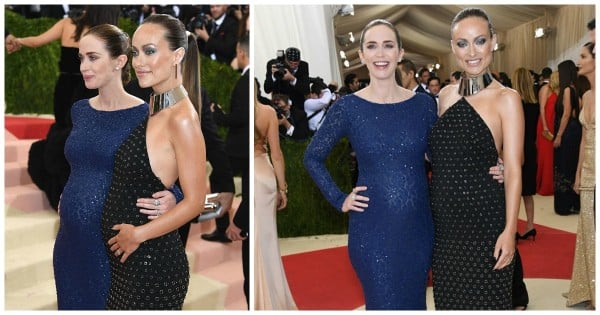 It's difficult to look past two particularly radiant celebrities on the ever-glamorous Met Gala red carpet today.
Actresses and friends Emily Blunt, 33, and Olivia Wilde, 32, are both expecting their second babies at the moment, and they look positively stunning.
Stepping out in glittery figure-hugging, full-length gowns, both women opted for sleek hairstyles and smokey eye makeup. While Blunt is dropping jaws in a long sleeved navy number, Wilde is keeping things edgy with studs and a chunky metallic neck piece.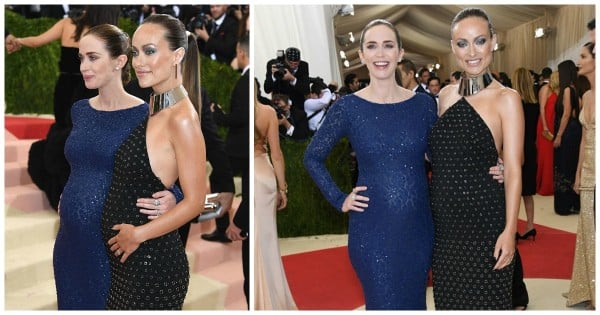 Blunt announced her pregnancy in January this year, but has kept mum on the sex of the baby. She and her husband, John Krasinski, are undoubtedly excited to grow their little family, and provide a brother or sister for their tiny two-year-old tot, Hazel.
On the other hand, Wilde told the world her exciting news just weeks ago, posting a telling snap to her Instagram account. She and her fiancé, Jason Sudekis, have apparently been desperate to have more kids since the birth of their first son, Otis, in April 2014.
"I'm desperate for more [kids]! I love my siblings so much and Jason has incredible siblings too. The more the merrier." She told PEOPLE magazine last month.