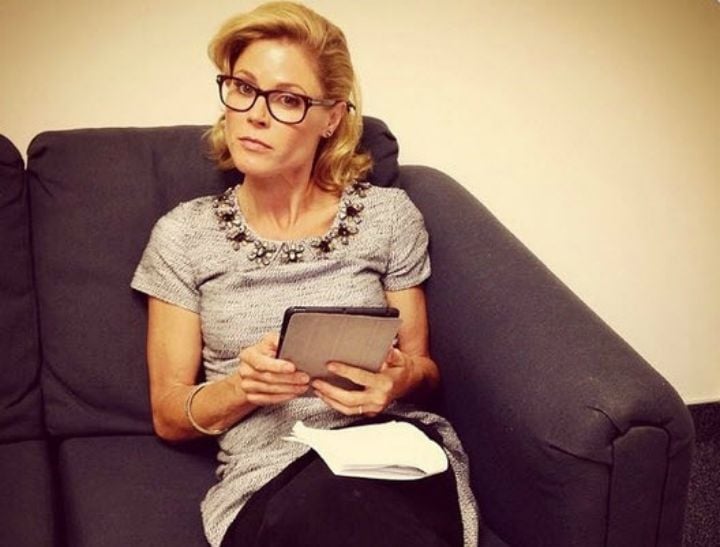 Luckily for Julie Bowen and for every Modern Family fan – the popular television show doesn't discriminate against pregnant women when hiring their cast.
Something that every business in every industry should take note of because can you imagine the show without Julie Bowen as Claire Dunphy?
No. The world would not be right.

Bowen, 45, admits that she was really worried when she auditioned for Modern Family because she was pregnant with twins at the time and didn't think the producers of the show would hire her.
"They kept bringing me in over and over and sort of staring at my humongous belly, and I thought, 'I'm never getting this job'," she told PEOPLE.
The now mum of three admitted that at the time she was absolutely distraught.
"[It was] the best script I'd read in pilot season in years," she told the publication. "I went home and cried and cried and cried."