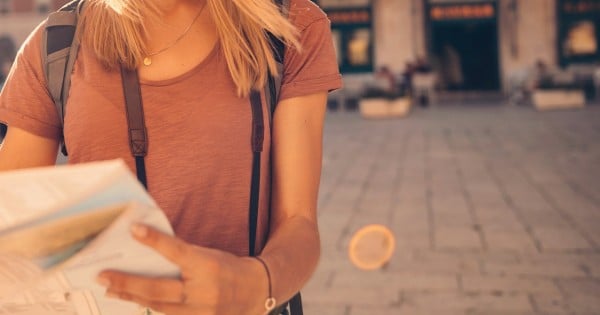 This year and the next was meant to be the best two years of my life.
I'd decided to pack up my life and head to London to see what life held for me and what adventures I could go on. So off I headed off- no family or friends by my side- just me all by my little self.
To be honest I'd raved on to everyone about how excited I was, but all that excitement covered the deep feelings of how scared I was. All that was running through my head was am I ready for this? What if I don't like it? Who can I turn to for support? But I did it. I landed a job in my dream profession, found a place to live, began making friends, and felt like I had a purpose in life.
One day I got a phone call from my sister. When I saw her name pop up on my phone I thought this was strange considering it was the middle of the night in Australia.
In my mind as soon as I answered the phone, I knew something had happened (that gut feeling). She told me mum had been taken to hospital. She was just feeling a bit dizzy but nothing too bad and not to stress.
I convinced myself not to stress considering I was on the other side of the world and there was nothing I could do. We were contemplating going out but my phone rang again- this time my dad. I knew something wasn't right this time. I didn't even answer the phone with 'hello'. All I said was 'Do I need to come back?' and all he responded was 'yes'.
I got on the first flight home the next morning. I tell you, that was the longest and worst flight ever! All I did was cry.
As soon as I stepped off that plane, I was escorted through customs and immigration by security to be met by my sister. I told her to get me straight to the hospital.
When I got to the hospital, I didn't really think of what to expect. I just wanted a big hug from my mum. That was the last thing I was going to get. There she was, swollen face cords attached to her…lying there in a coma with a tube helping her breathe. This wasn't how I thought I was going to see my mum the next time returning home.