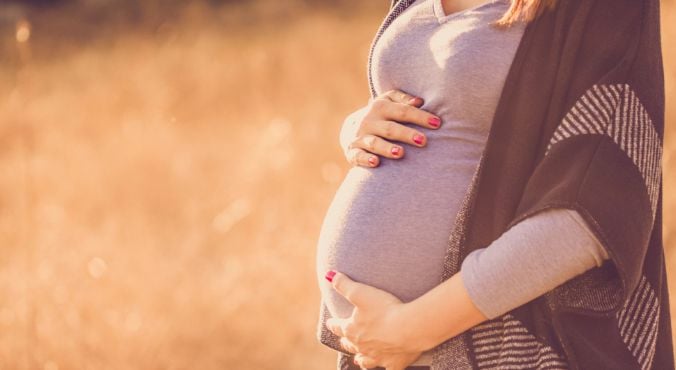 Image: iStock.
I always thought I'd be the type of woman who would work, go out and exercise during my pregnancy, just like Kim Kardashian. I was pregnant with my daughter, Emmy, at around same time that Kim Kardashian was pregnant with her first child, North West.
North is just a few months older than my daughter. And yet, during my pregnancy, I sat at home with the curtains closed, feeling sick and ashamed. In the end, I gave birth to a beautiful, healthy daughter, but my pregnancy definitely wasn't a dream run.
It turned out that Kim Kardashian and I had a similar experience: she had a dangerous, pregnancy-specific condition called pre-eclampsia, and I had something very similar. This meant that we both looked very bloated, swollen and "overweight" during our pregnancies. The difference is that Kim was fat-shamed on a global stage. I watched on in horror, and hid instead.
In a recent interview with C Magazine, Kim explained that she won't smile in photos any more because she's still hurt about the "fat" taunts she received during that pregnancy with North West. As different as Kim's life is to mine, I found that I could relate so much to what she was saying.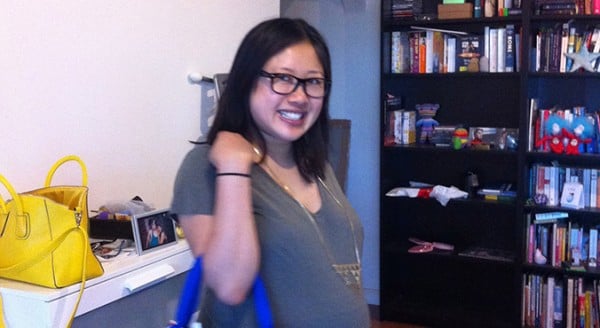 During my pregnancy with Emmy I always had a niggling feeling that something was wrong. Every ultrasound and test said that my baby was healthy and strong but something didn't feel right. I always felt panicky and on edge.