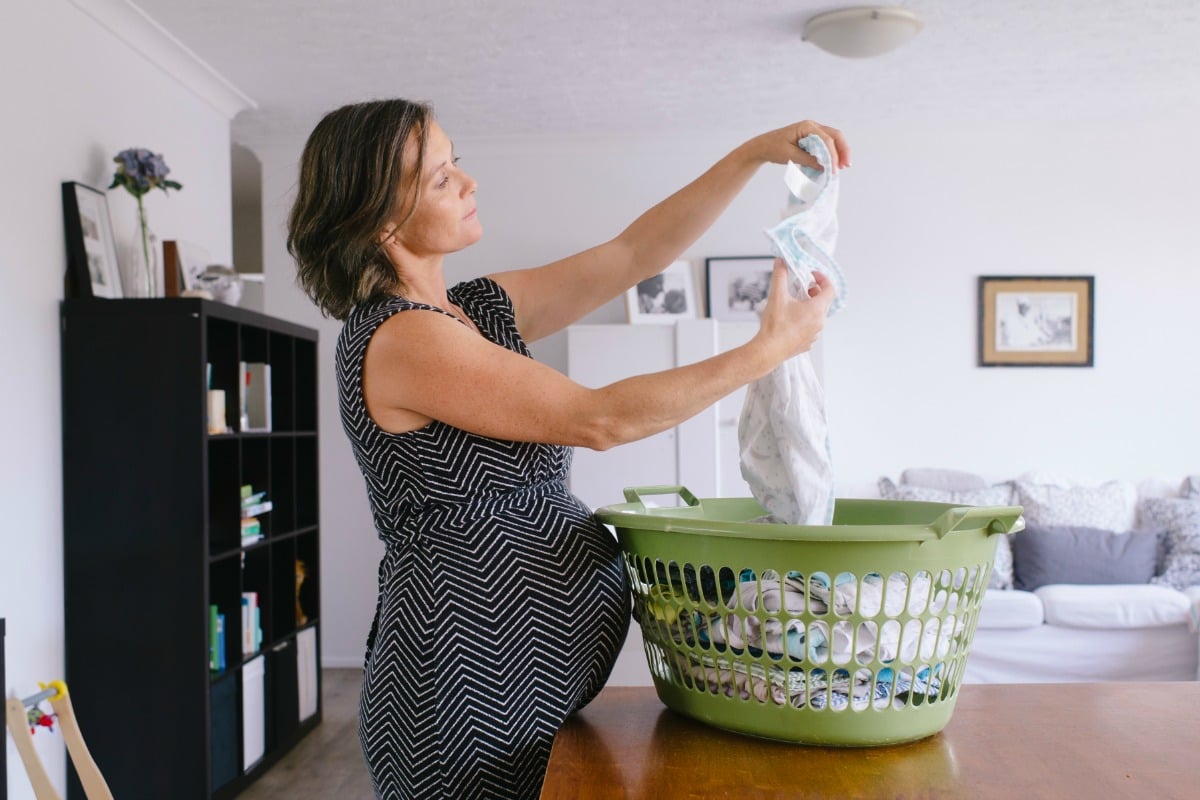 The idea of women late in pregnancy "nesting", preparing the home for the arrival of their newborn, is ingrained in popular culture and reinforced by health-care professionals.
We've been led to believe women have a biological urge to tidy, clean and prepare the home for their baby, just like mice, rabbits and pigs prepare their nests to provide a safe environment for their litters.
Have the last load of laundry in the wash and then I need to fold Lyam's clothes, make his bed, tidy his room, sweep all the rooms and tidy my room then clean the bathroom. Then all cleaning is caught up. ☺️ #proud #nesting #pregnant #pregnancy.

— Keirstyn???? (@trottertribeyt) February 29, 2020
But a UK review of the evidence finds there's no basis to the idea that women's hormones drive them to nest. Instead, the researchers argue this is a myth that reinforces gender inequalities of who does housework.
The myth also sets women up for a lifetime of tidying, cleaning and sorting.
Watch: What's the sexiest thing in the world? Sharing the mental load, of course. Post continues below.
The latest myth to be busted.
This is the latest study to shatter our long-held expectation that women are biologically predisposed to do more care work.
First we were told women were better multi-taskers. But this was false. Then, we were told men can't see mess. But that wasn't true either. Now we are told women aren't biologically disposed to nest.
So, what is happening here? It turns out all these myths about gender are just another way to get women to do the drudgery of housework.