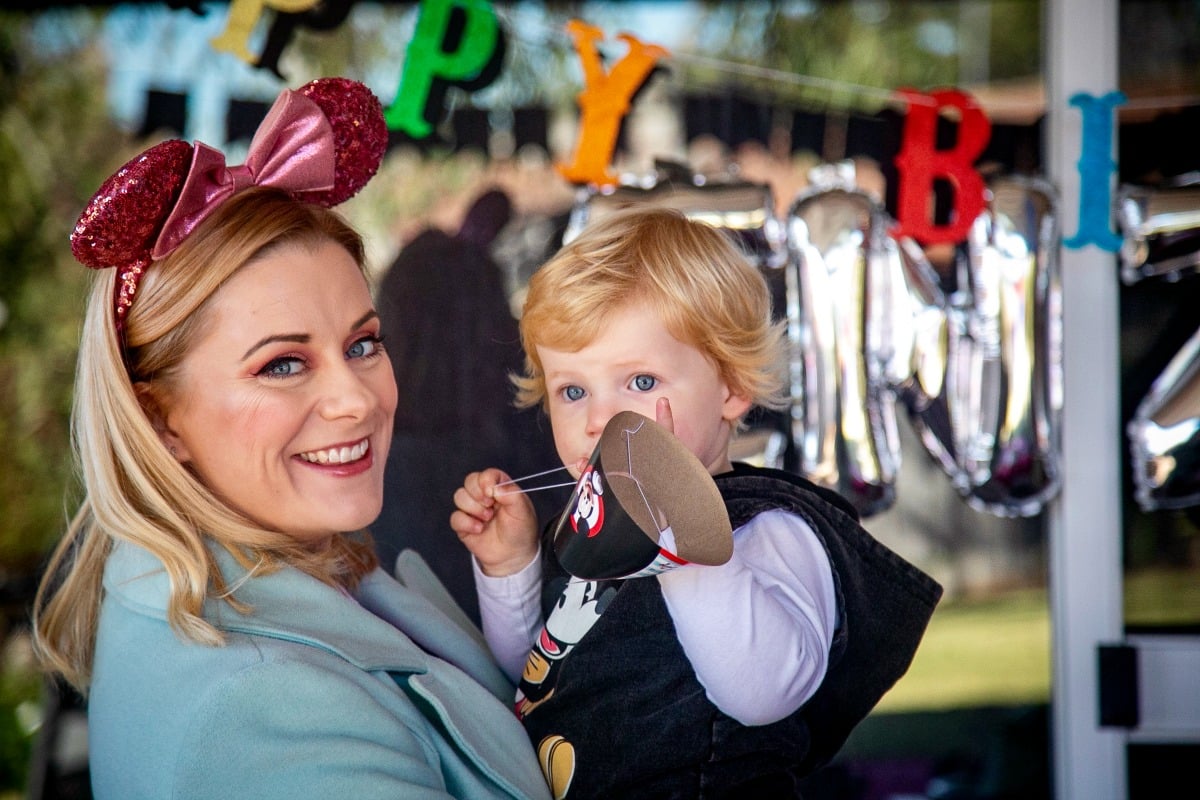 This article discusses miscarriage and may be triggering for some readers.
I was nine weeks pregnant when we found out it was twins. As the ultrasound wand slid over my belly, I asked my obstetrician if there was a heartbeat. He confirmed there was, then he started laughing.
It took me a moment but then I was also laughing, although mine was a kind of hysterical scream-cackle. "Are you kidding me?" On the screen was the most terrifying and beautiful sight: there were two little ones in there.
As my husband realised what was going on, our eyes grew wide and we stared at each other, open-mouthed. "We will need to buy a house! And a bigger car!" Later that evening, we Facetimed our families to break the news, our eyes still wide in wonder and shock.
"Can you count?" I asked them, holding the little picture of our twins to the screen.
A tribute to the babies we've lost. Post continues after video.
I was ten weeks pregnant when we helped our son blow out the candles on his Mickey Mouse birthday cake then told our friends the news. Despite what happened, I don't regret it. It's not often you get to see 30 people react like that at the same time.
I was twelve weeks pregnant and due to have the regular blood tests to check for chromosomal conditions. My belly had popped out just a few days earlier, which made me hopeful. I laid on the examination bed and watched the black and white images light up the dark room. Their stillness was familiar, as was the rising fear.
My husband started squeezing my hand tighter. 11 months earlier, we'd seen the same stillness in this same room. 11 months earlier, we'd lost our second baby. This time the babies looked like babies, I thought – the little one we'd called Blueberry looked softer, blurry, undefined – but just like Blueberry, they were so still.
I looked hard at the screen, hoping to see just the slightest of wiggles. "They are identical," said the doctor, then he was quiet. I asked if they were alright, already knowing the answer. "Well, no, I'm afraid," he said. "There's no easy way to say this."