Kathy Benson remembers the day Deb de Wilde walked into her life. It was early 2004, and she had just lost her daughter at the age of seven days.
"My daughter was born early and very unexpectedly and quickly at home, which was not the plan, but that's how it happened," Benson tells Mamamia.
"She was taken directly to Grace Ward at Westmead, then never came home."
A friend contacted de Wilde, who paid Benson a visit.
"She came to my home and had a cup of tea," Benson remembers.
Listen: How to support a loved one who's lost a baby. (Post continues.)

"My son was 18 months old at the time and he was there having a massive tantrum on the floor. She was just so calm. She was just this lovely calm influence that came in."
Most of Benson's family and friends didn't really want to talk about the baby she'd just lost, but de Wilde did.
"I wanted to validate her life," Benson explains.
"It was a very short life, but it still needed to be validated. It still was important to me."
De Wilde was there to hear whatever she had to say, or scream.
"If I wanted to just scream at the world, she'd say, 'Okay, you do that.' Wherever my emotions took me, she allowed that. She was there to virtually hold my hand."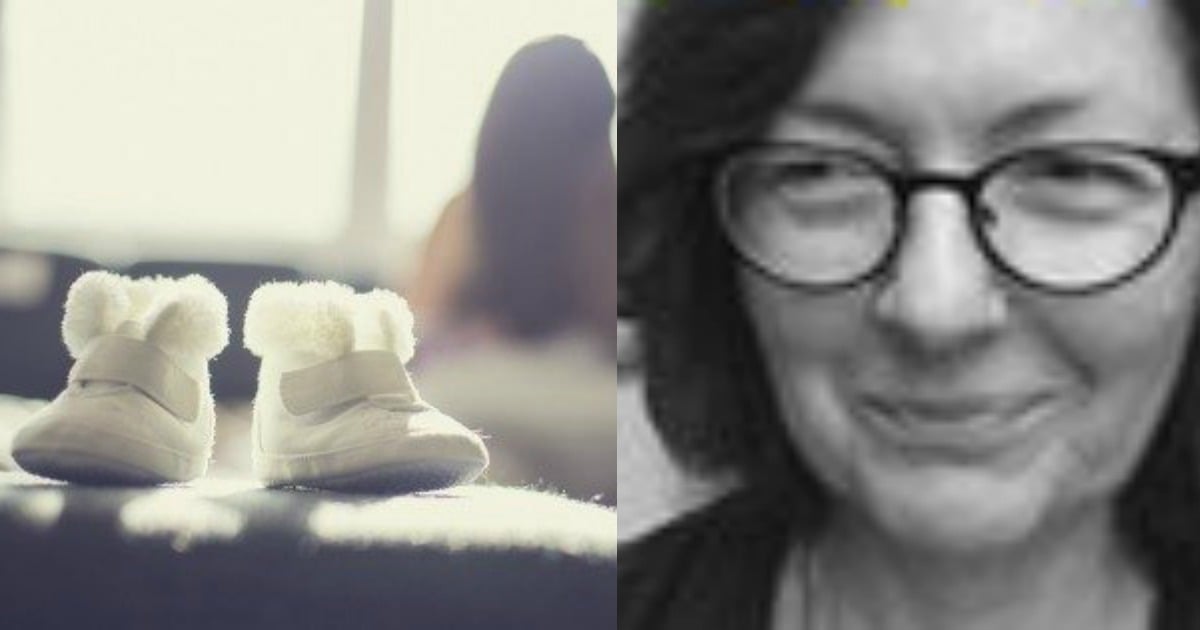 De Wilde has spent the past 35 years devoting herself to parents like Benson who have lost a child around the time of birth.