As soon as we saw Benjamin we thought he was absolutely perfect. His little button nose, his beautiful little eyelashes, his huge hands and feet… the list could go on forever.
While I was pregnant with Benjamin I would say to my friends in work, "Now once you meet Little Merv you don't have to tell me he's cute if he isn't. Both Merv and I were not attractive babies." (Our in utero nickname for Benjamin was Little Merv, as we expected a little but large version of his Daddy!) The girls would laugh… my lack of maternal instinct pre-Benjamin was not a well hidden secret. I used to look at babies that were not traditionally attractive and wonder how everyone was looking at them as if they were the offspring of Brad and Angelina. It was a genuine mystery to me. That was until we met our own gorgeous little bundle. The mystery was no longer.
Through my tears I told my friends with great pride that they wouldn't have to lie when they saw the pictures of our little guy, that he was truly perfect. My husband, Merv, is always one to be objective so I asked him one day in the first week after we lost Benjamin whether he thought I was being biased in talking about our "perfect" child. He reassured me that Benjamin was in fact perfect. So there it was, it must be true – we had created a beautiful, perfect little human. So how was it that this perfect little human wasn't wrapped up in his mummy's arms? How was it that we had to say goodbye at the same time we said hello? How was it that we had to wrap him up in his tiny little white coffin and never hold him again?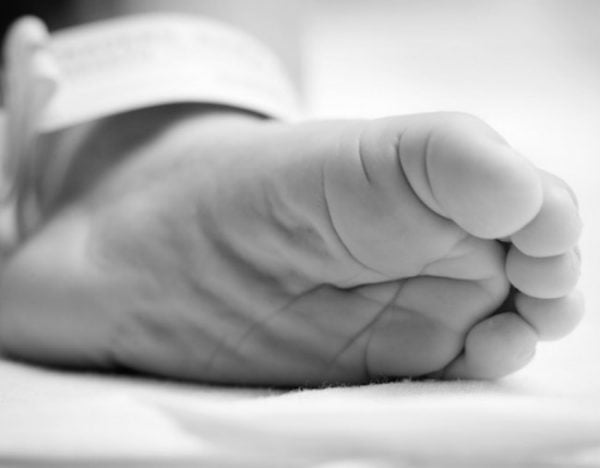 These were the thoughts that ran through my mind over and over again in the weeks after losing him.
Why does this happen?
How does this happen?
How often?
Had I done something wrong?
Had the doctors missed something?
Should I have gone into the hospital the day before?