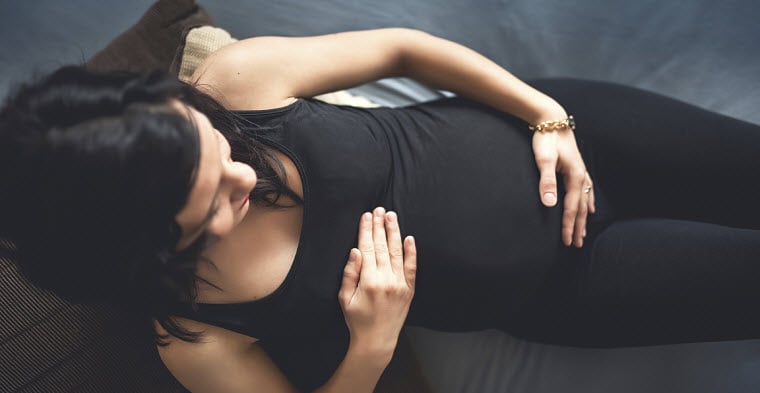 I never wanted kids. Growing up, I was the baby in the family, the idea of being a mother never really appealed to me.
In my early twenties, I was in a long­term relationship, and after a while, the questions began about whether we would ever get married and have kids. I rolled my eyes every single time. "That's just not me," I would explain. And it wasn't.
Fast forward to my late twenties, I was travelling and partying all the time. That is, until I met someone. We had that mad, passionate sort of romance. We just couldn't get enough of one another. So it wasn't all that surprising that I got pregnant soon. And that's when things took a dark turn. When I first saw the positive on the pregnancy test, I felt the weight of the world come crashing down on me. Being staunchly pro­choice, I immediately considered an abortion.
My then­ boyfriend was supportive in whatever I chose though I could tell he was excited at the prospect of starting a family with me. And a small part of me felt that, too — ­­the excitement to give in to what else life might have in store. We were so in love; nothing seemed too hard to handle. I decided to keep the pregnancy.
What mothers thought when they first saw their baby. Post continues after video…
Things didn't turn out to be as easy as I'd imagined. With my first trimester came not only a tremendous amount of nausea, but also a deep depression — the kind I never experienced. My mood swings kicked into high gear during my first trimester. I would feel on top of the world one moment, and fantasise about jumping off the roof of my boyfriend's apartment building the next.
He could tell something was wrong, but never realised the extent of it. My depression made it especially difficult to connect with the cluster of cells growing inside me. When I started bleeding one day at work, I felt a mix or terror and relief, maybe my pregnancy wasn't meant to be.
"My mood swings kicked into high gear during my first trimester." (Image via iStock.) 
We rushed to the hospital to see what was wrong, but the ultrasound showed that the fetus was OK. "It's called a threatened abortion. Just take it easy for a few days," the doctor told me. Over the next few weeks, my boyfriend would become more and more enamored with our potential child. I was still enamored with my boyfriend, but I was resistant to call the fetus a baby just yet.
I could tell it bothered him, but he accepted my inability to connect with the pregnancy just yet. I read stories of women who also had trouble connecting to their pregnancies, and even to their babies, but eventually found love for them. I took comfort in these stories, doing my best to push dark thoughts aside. I had a second threatened abortion some days later, and as a result of missing work was fired from my job.