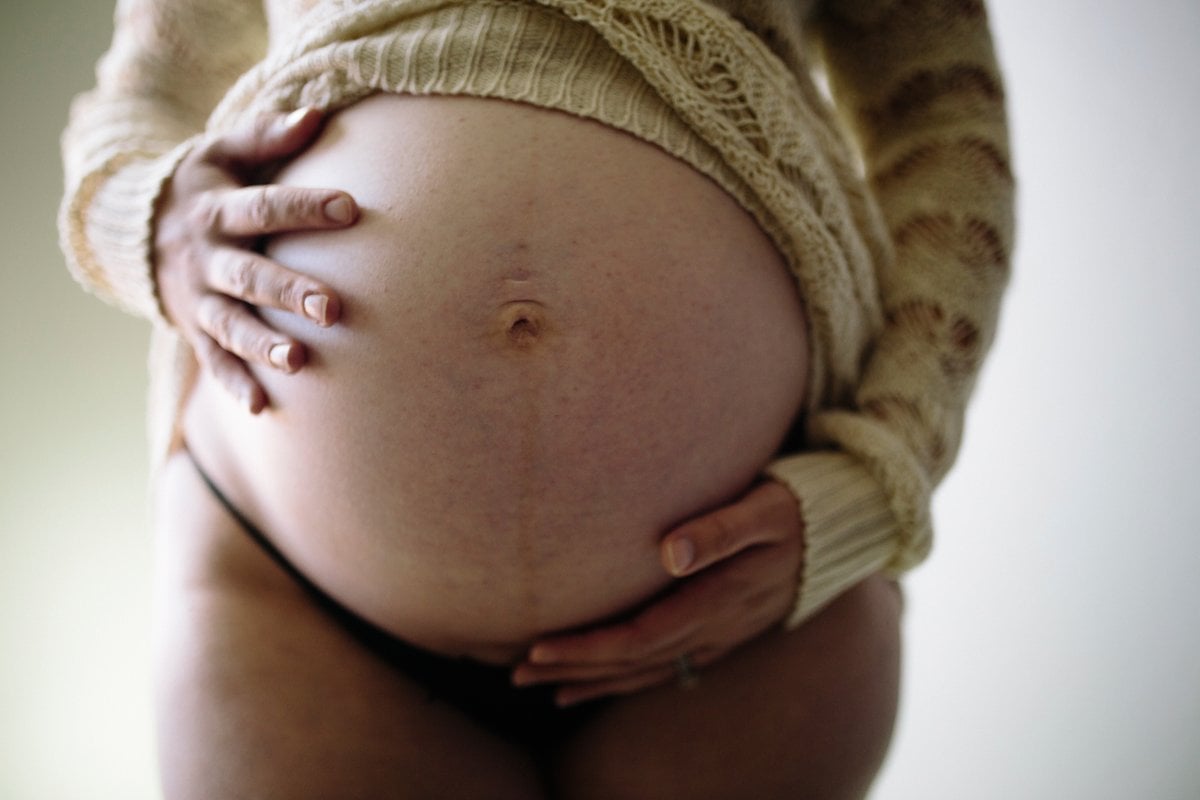 Late in my third trimester, I walked into a furniture store and held the door for the woman coming in behind me. 
"Oh, I should be holding this for you! How far along are you?" she asked.
"35 weeks," I said. "Almost there!"
"Well, you look incredible," she said, eyes darting up and down my body. "So... compact!"
"Thank you," I sighed, accidentally letting the door slam behind us.
Watch: Your questions about childbirth, answered by mums and non-mums. Post continues below.
As she walked off, she continued to eye my pregnant shape from different angles, smiling and shaking her head as if to say, "Yep, still looking good from this angle too, well done you!"
This wasn't an isolated incident. 
I'd been getting it a lot since I had been well enough to leave the house.
I know this sounds like a lovely thing to hear from strangers and I know these people are well-meaning. Who doesn't want to be told they look great, right?
The problem is not in the compliment, it's what the fixation on appearance-based approval works to erase.
Because despite all appearances suggesting the contrary, at the time, I was incredibly sick.
At 14 weeks, after months of not being able to stand up or keep food down, I was finally diagnosed with Addison's disease.
A rare, incurable autoimmune disease affecting the adrenal glands, rendering them unable to produce cortisol along with other life-sustaining hormones.
From the moment of diagnosis last year, my life was a flurry of specialist appointments, vital sign monitoring, trips to emergency, and of course, the odd antenatal scan to see how my poor, precious baby was growing amongst the madness.
At the time, I had 10 separate alarms on my phone that went off from the moment I woke to the time my head hit the pillow, each reminding me to take a reading or a dose of medication.