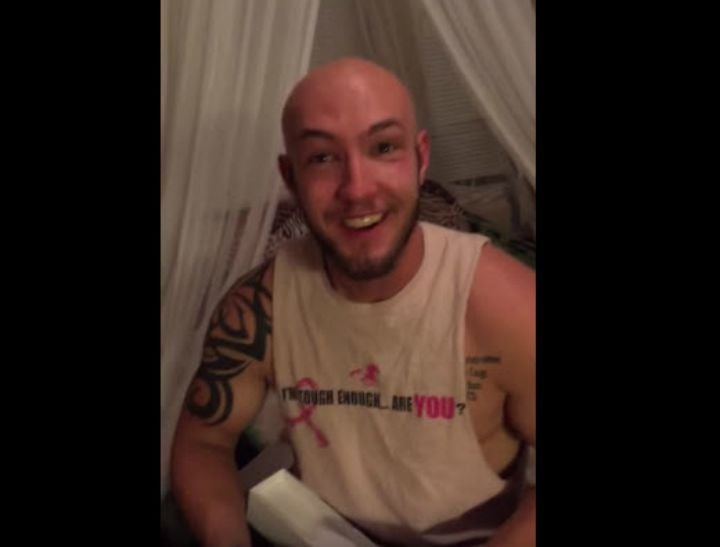 Have a box of tissues ready because this will probably give your tear ducts a work out.
A woman has given her husband the best birthday present he could've hoped for. It was so amazing, it caused him to sob in a heap of tears after he opened it.
Here's how it went down:
The woman tells her husband to close his eyes while she gets him a surprise.
She hands him a white box (that she hadn't been hiding very well).
The man looks at the outside of the box, not knowing what to think.