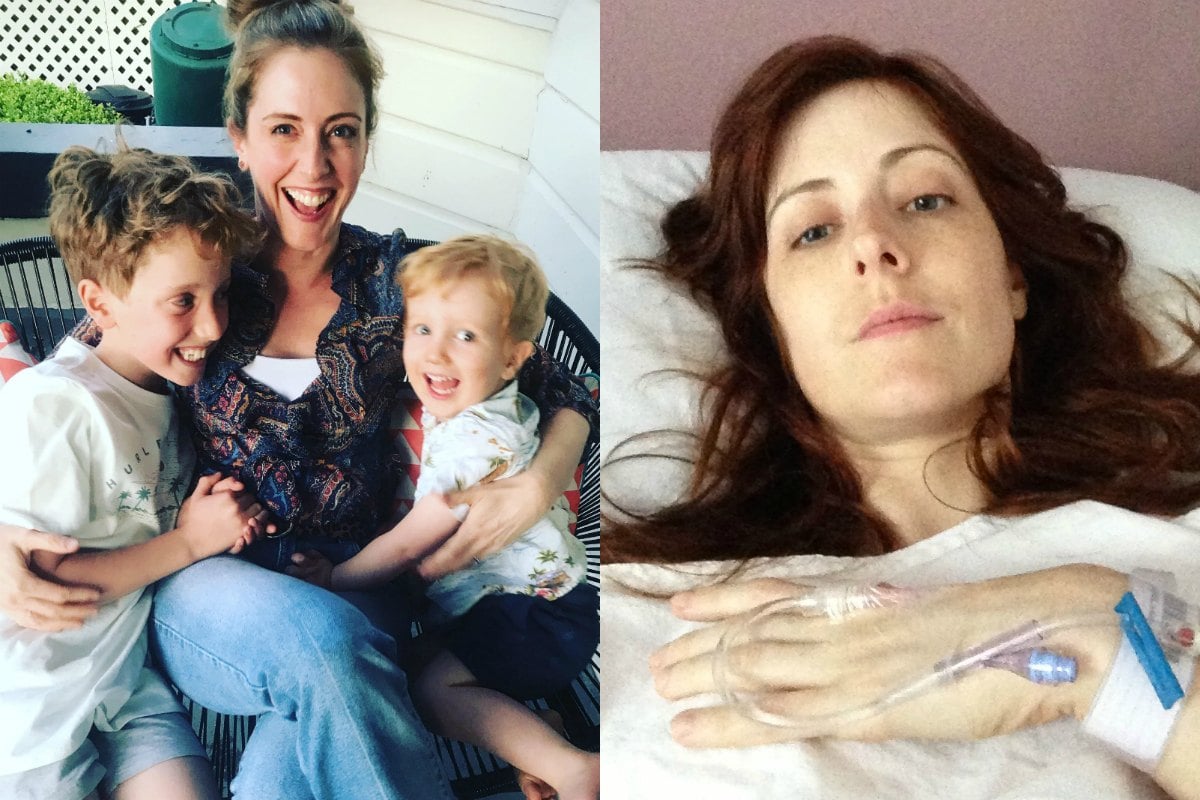 Content warning: This post deals with miscarriage and may be triggering for some readers.
After I turned 30, my husband Jules and I decided to start trying for a family and baby Toby was born in September 2010. We then spent the next six years in a haze of trying to conceive, becoming pregnant and miscarrying.
Eventually our 'rainbow' baby Leo was born in February 2017. We are very lucky to have a happy ending to a difficult journey.
Women reveal the insensitive comments they often receive from others after suffering a miscarriage. Post continues below.
Here are some of the things I learned after multiple pregnancy loss, that I hope might help others.
You are not alone…
Current statistics from the Royal Women's Hospital in Victoria show that one in five women will experience miscarriage before 20 weeks.
When I had my first miscarriage in mid-2013 I poured over these statistics, but I also spent hours in online forums reading heartfelt posts from women who had also experienced pregnancy loss.
I found that women in my life who had experienced miscarriage told me their stories. It was comforting to know I wasn't alone and it gave a great deal more empathy for all women who have suffered a miscarriage.
…But it can be a lonely experience
You may have a wonderful partner at your side as I do, but I felt incredibly lonely at times.
While we both imagined a future as a family of four; only I had felt the pregnancy symptoms rise and fall, followed by the physical pain of each miscarriage.
I remember waking up in hospital after my first D & C (uterus sweep) and feeling completely numb.
I took a couple of photos of the empty room and myself, not exactly understanding why I did that at the time. Looking back, it was because I wanted to record the isolation and devastation I felt but couldn't express.