This time last year, I made a handful of predictions for the year ahead.
"How hard can it be?" I giggled to myself. "How much can really happen in 12 months?"
Well, HOLY SH*T. I did NOT see that coming.
I feel that in penning predictions on the Internet, I tempted fate. I upset the gods. I disrupted the natural order of things and now we have the goddamn host of The Apprentice as the President and I am really so very sorry about that.
There were, however, a number of things I did get right. Call me Nostradamus. Or that Bulgarian clairvoyant Baba Vanga who scares the crap out of me.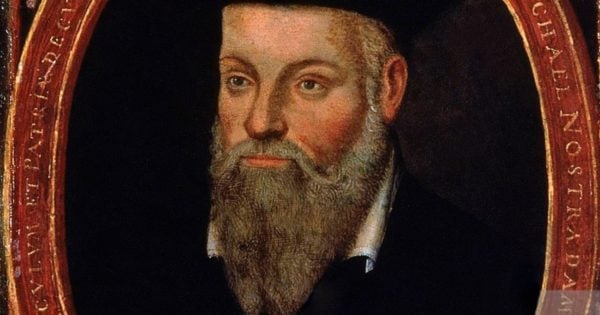 Here we go...
1: Everyone buys a Fitbit. Still no one exercises. Collective anger towards Fitbit builds causing many to abandon their once-loved Fitbits by February.
Okay. I was definitely right about this. Personally, I haven't worn my Fitbit since January. And I'm mad that, having purchased a Fitbit, I'm not more fit.
In addition, Fitbit Inc fell 50% in 2016. CNN described Fitbit sales as "lousy" in November.
Fitbits have officially been abandoned. Let's move on.
2: NCIS plays same episode on repeat for two weeks. No one notices.
Probably happened. Did not notice.
2016 was the year we filmed everything. Listen to the crew on Mamamia Out Loud discuss. 
3: There will be a show named 'Kocktails with Khloe'. This is a well informed prediction given that it is scheduled for January. It's the worst name in the history of television and will be an objectively terrible show. Everyone will claim they would never, ever, watch such rubbish. Ratings will suggest most people are watching it.