Very few people predicted Donald Trump's US presidential win on 8 November. In fact, his win blindsided most Australian and US media outlets.
One man who did predict his victory though was Washington DC-based professor Allan Lichtman.
Professor Lichtman used what he called the "keys" to predict election results ahead of time based on historical events, as outlined in his book Predicting the Next President: The Keys to the White House 2016.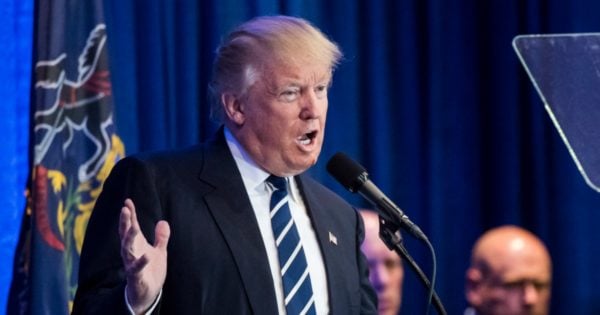 However, the professor told The Washington Post of another prediction. One that will have many people crossing their fingers in hope.
Professor Lichtman told the newspaper that because the Republican party in the US could not "control" Donald Trump, they would get rid of him, by impeachment.
"I'm going to make another prediction," he told the newspaper. "This one is not based on a system; it's just my gut.
"They don't want Trump as president, because they can't control him. He's unpredictable."
Professor Lichtman suggested the Republican party would be much happier if Vice President-elect Mike Pence stepped in.